Ways to Make Your Girlfriend Smile When She is Sad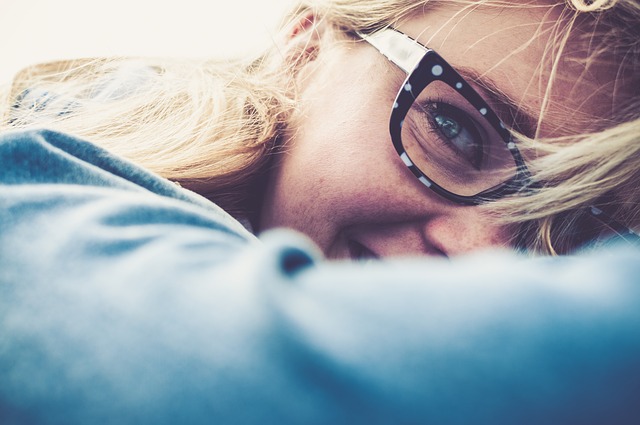 Emotional support is always something that's admired from the perspective of a girl. Connection of feelings is something that bonds you forever. Its really appreciated that you can get the chance to have that.
Being in a situation when you are sad or when you feel like that you feel low, you always need someone on whom you can lean or a shoulder to cry on. This is something that is needed and when you actually have it, you feel the most blessed you can ever have. Give this blessing to your girlfriend if you really love her and she will remember that for her lifetime.
Talk to her and give her time.
A girl will love the time you take just to talk to her. It's a wonderful way that shows her that how much you care for her and how thoughtful you are in these kind of situations.
Give her a hug.
Hugs are the most basic forms of showing love and care for someone. By this you will make her feel protected and comforted. It will brighten up her day. hug is a great way to brighten up your girlfriend's mood.
Take her out on a date and dinner.
Plan a date, make it a special surprise, organize it and then make her come to it. She will be amazed. That will take her mind off of stuff that was bothering her.
Show her your positivity.
If she is all pessimistic about a situation. Tell her all the positivity's of it to take her mind off of it, as when someone is thinking of negative things a certain thing has, They tend to need that Ray of light that would help them get out of it. Help her in finding the light as it is very difficult to go through it alone.
Try some humor and laugh.
Try to yoga round in front of her. Make silly voices or embarrassing jokes or tell her funny stories that would crack her up and cheer her up. That would be able to help you in taking her mind off of the sad thing she has been in. This would help her in not feeling the sadness all over again.
Give her a small gift and surprises.
Give her something long due, that she wanted for herself or make the thing available for her that she was waiting for and I am sure that that will cheer her up certainly.
Cook food for her.
Take her to a good restaurant or make dinner for her that would make it a memorable night and a moment that she will remember for her as she will know that you did it for her just because you wanted her to get off of the sadness she was in.
Watch her favorite movie together on weekends.
Watch a good funny movie so that she could take her mind off of the sadness and plus be aware that don't put on. An emotional movie or a serious one so that she doesn't get on it very much.
Do the little things she likes.
Do that long due thing you think that she always wanted to do with you but you always delayed it because you never really liked the activity and you doing it at that moment would obviously make her special. Make it special for her and she will obviously not think about the sadness because she will know that you are making that effort for her.
Remind her weekly how much you love her.
Tell her how much you love her and how much you are said that she is not in a good mood or there's something that's hurting her. Always tell her what you feel about her and make her feel loved at this moment because the dark times are the moments that when you need. The people the most, and when you are there for her, she will always remember you as someone who never left and was standing by her side when she was alone or in a gloomy mood.
Remind her monthly why she is so great.
These are one of the weakest moments one can ever be in, as it is something that people have a fear of being judged of. Whatever the other person is thinking about them. Or maybe the person she loves is. I'm getting bored of her mood, but always give reassurance to her and tell her that you love her and she is the greatest person you have ever met. Don't ever feel make her feel like being sad is something very wrong, always tell her that feeling something is never wrong and you can always have these kind of moments in your life. Its not wrong and she can always survive it. Your girlfriend's weakness moment, be there to remind her of her confidence, strength, and why she is loved by everyone. Those words alone can take a girl from being sad and will eventually make her smile again.
Be there during her downcast and in the hour of need.
Being there and standing by her side will be the best thing you will do for someone you love and this is something that will be remembered. And will never be forgotten as it is something that very less people do when someone is hurting or are not are not in a good mood. And if you really love your girlfriend, you will know how to console her. And comfort her, and these are the ways in which you will know that how to make her feel good about herself and how to take her out of the situation she is in, mentally or physically be someone who is protective of her. And make her believe that you will always stay whenever things get rough or are not turning out well for her.
Please follow and like us: