21 TIPS TO MAINTAIN A GOOD RELATIONSHIP WITH YOUR GIRLFRIEND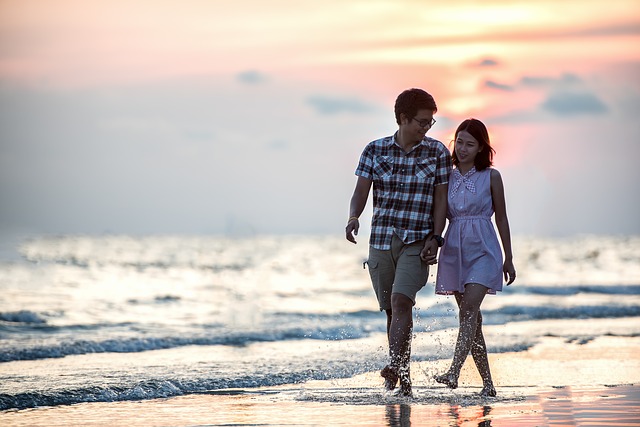 Maintaining a good relationship with your girlfriend requires an effort, just feelings don't work here. If you really want to catch up with your girlfriend and turns your relationship in a long-lasting period here are the tips.
LEAVE NO DOUBTS
Make her believe that how much you like her and this is something more than physical attraction. Proof this by making her feel special and important.
NEVER GO TO SLEEP ANGRY
Before ending your day make sure your argument is finished and your girlfriend is happy. Don't leave her angry and frustrated. With time things get rooted strongly and then they are hard to solve. For a healthy relationship It's good to finish an argument within a day and don't prolong.
SPEND QUALITY TIME TOGETHER
Spend time with each other which is worth remembering. Share things, laugh together, go n long walks and do each and everything which makes your bond strong and healthy.
APPRECIATE HER
Always appreciate her even on small acts. If she makes a meal for you or ready a drink ever praise her. Appreciation and complements make relationship fun loving and interesting.
LISTEN TO HER
Listening is a key to a good relationship. Don't just keep on saying. It should be one to one then it would be called conversation, a healthy one. Let her express her feeling and opinions about the ongoing situation. Listen to her carefully and even you can advise if needed.
TALK ABOUT THE FUTURE
This act of yours assure stability and commitment for each other.
GIVE YOUR SUPPORT
Always encourage her to catch her dreams and tell her that you are here in every ups and downs and always appreciate and motivate her. Applaud her on her success and whenever she loses give her hope and stand with her. Boost her confidence by praising her and most importantly be with her in her special and important events.
AVOID USING WORDS THAT MIGHT HURT HER
Don't use harsh words or abusive language. This will show your character. Even if you are mad at her just excuse and walk away silently. Using an odd language can ruin your relationship.
STAY POSITIVE
If your mood is ruined and your days are going bad day after day, don't frustrate. Don't make yourself and the people around you annoyed. Don't misbehave. Always use problem solving strategy and stay positive.
INCLUDE HER IN YOUR LIFE
Make her an important part of your life and the events and occasions you attend. Always invite her whenever you hang out with your friends. Treat her like a friend, like a soul mate, like the most important person ever.
ALWAYS BE KIND TO HER
Show your love by being kind to your girlfriend. Always do some random nice things for her. Go for grocery with her, or help her in doing kitchen chores or dishes on some random day. Show your love through these small acts and deepen your love.
COMPLIMENT HER
Observe her keenly and bring out something or the other always to compliment her. It could be as small as her dress or as big as the decision she took in the near past. Compliments make conversation cheesy and fun loving. Don't miss this chance .Girls are always flattered by compliments.
WORK AS A TEAM
Think of yourself and her as a team and ut in joint efforts in bringing something to success. Motivate each other and help in finding each other's strengths.
BE HONEST
Be loyal to yourself and with your relationship. Do not use lies to escape. Always be honest no matter if it makes you look bad. Be aware Unfaithfulness is a fungus to relationship .Be brave and accept your mistake and come with a sincere apology.
EXERCISE TOGETHER
It has two benefits hand in hand. Doing workouts together will boost your health as well as your relationship. The more you spend happy times together and laugh together and make your time worth spending your bond will get stronger.
DON'T PLAY THE BLAME GAME
If you are pushed into an argument do not blame each other for that. Blaming will only ruin your relationship. Act like grown up partners and work through the problem jointly.
LEAVE HER SWEET NOTES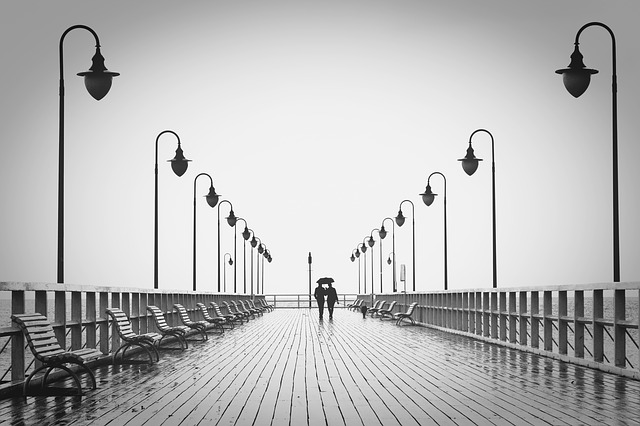 Expressing your love through writing small cute messages for her. Leave her notes or send her messages reminding her that you love her the most. This will strengthen your relationship.
BE AWARE
Do not be mistaken by blaming your girlfriend every single time. Observe your acts and be mindful of your role in the relationship.
TALK ABOUT THE TOUGH TIMES
Talk about the hard times you've been through. How you handled those days and who were there to support you. Discussion about tough days will give her assurance that you have the power to fight against the situation and stand erect.
TREAT HER WITH RESPECT
Love could never be the replacement of respect. Respect yur girlfriend by providing her every single right to decide whatever she wants for herself and the relationship she has with you. Give her space and be the things flow with the time. Respect her opinion, her decision and most importantly her family.
SHOW YOUR AFFECTION
Just being in love is not enough. Having feelings for someone and expressing them are two entirely different things. Express your love for your girlfriend. Come up with different and unique ideas to make her feel special and important. Surprise her occasionally.
These are few tips you can use to impress your girlfriend and can strengthen your bond with her.
Please follow and like us: