Impress your Girlfriend in 15 Easy Ways: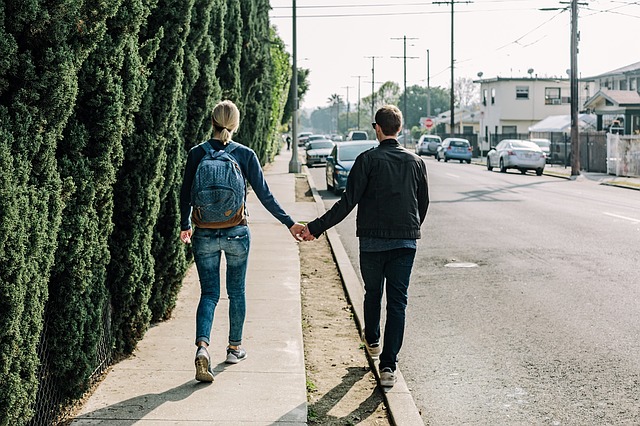 Most people think that giving gifts is the only way you can keep your girlfriends happy and contented. In some cases this is true but here I'll give you 15 different ways in which you can impress your girlfriend other than giving chocolates and roses every time. Materialistic things not always work, as girls are truly emotional beings and they love guys who understand the language of love and emotions.
RESPECT HER FAMILY
Family is the ever most important part of anybody's life. Girls are really close to their family. If you respect their family it will be equivalent to giving respect to them. Try to make her family your family and take care of them. If you are allowed to enter in their house donot miss that chance and try to impress them as much as possible.
GET CLEAN AND FIT
Clean boys are mostly organized and responsible being on earth. This impress a girl very quickly. I ypu take care of your things and your self too and always keep your self tidy and groomed she would just love being with you and love you.
COOK A MEAL FOR HER
Even if you don't know how to cook that doesn't matter. There are a lot of easy and rapid recipes on internet you can follow and make a delicious meal for her. If incase it turns out bad in taste than even your hard work won't go waste. She will appreciate your efforts and will be happier that you cooked just to surprise her or make her happy.
DO SOMETHING SHE LIKES
Probably you completely dislike her choices in movies or music or hate to go with her on shopping but do it for sometimes to make her happy. This way you'll also learn how to fulfill a relationship. Sometimes just let her be the decision maker and pretend to be happier in that may be this brings oe opens a new chapter in your life.
ASK HER OPINIONS
While taking decisions always take opinions from your girlfriend and trust her. She will definitely be flattered by this attitude.
SHOW HER THAT CHIVALRY ISN'T DEAD
Traditional way of showing love and respect never gets old fashioned. It is liked by any and every girl on this planet. To impress your girl you can open doors of car or a restaurant, pull out chair for her and never ever hesitate to say sorry first. Let her realize that you are man of values and good habits. Do it without expecting in return.
BE GOOD ARUND KIDS
Males sometimes are really terrible with kids, try to show love and care towards them even if you're not into kids and your girl will be impressed. The best way to be liked by kids is the happy go lucky nature. The more you show love and laugh with them the more they get friendly with you and annoy you less.
MAKE HER LAUGH
The guy having a good sense of humor is a gem to a girl and they never mishandle the gems. This is even true that good sense of humor is a gifted thing, if you are not blessed with it try to tease her nicely and be playful. Just be yourself whenever you guys go out. You'll rock!
LISTEN TO HER
Girls are really emotional so they always take the stuff very seriously and deeply think about every single detail they have. They are different and sensitive that is why their way of thinking is very different too. To understand her you have to listen to her very carefully this will help you in making your bond stronger. In best relationships listening to each other is a must factor.
SURPRISE HER
Open your girls' day with surprises. Give her chocolates, send her ton of roses or arrange unpredictable dinners for her. Girls just love surprises and the ones who arrange them.
RESPECT HER
Respect and love go hand by hand. When there is love there must be respect too. Without giving respect no relationship could last. A guy who gives respect to a girl is always respected and loved in return. So respect her feelings, her decisions, her opinions and make your bond everlasting.
GIVE HER YOUR ATTENTION
If you love your girl treat her special then. Early morning and good night texts, bunch of roses, special notes, poetry if she likes it, do whatever she loves. Talk her and stay connected with each other.
COMPLIMENT AND APPRECIATE HER
Do not miss a chance to appreciate your girl. Compliment her on little things. The way she talks or look at you. Every single thing she does for you owes a compliment because you love her and deserves to be loves and feel special. Complimenting is the best way to make someone feel special. Your praising will boost her self-esteem and she would be confident in taking the decision about spending life with you.
BE CONSIDERATE
Be the one who takes care of her and try to fulfill her desires and wishes. Being considerate is the best attribute someone could have. This will help you impress you're her. Physical features do contribute but your kindness and compassion can turn someone's thought completely about you.
SHOW SOME AMBITION
Girls are attracted to guys who are very passionate and positive towards life and always struggling and doing hard work to reach the best destination they have ever assumed. So show some passion towards your work or make your work your passion. Choice is yours but keep running towards success and betterment.
These are few helping tips on how to impress your girlfriend, there could be million more and better ways to impress but the single rule of staying loyal and compassionate towards love and your work stays the same.
Please follow and like us: