Boost Stamina Naturally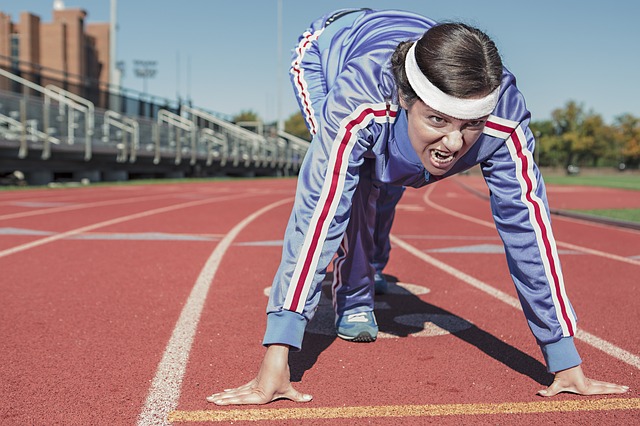 As we are slowly getting out of our homes, starting to go to office, we realize that we have lost our stamina during this lockdown. It's time to reconnect ourselves
This new virus appeared and suddenly our life stopped 'COVID-19' and 'stay at home' are some of the most trending words since the last three months. Our lives are disturbed and our movements are constricted. We were moved from working from office to our home desks, from dining at restaurants to just eating at home, from working out at the gym daily to performing daily household chores. The ongoing pandemic has made dreadful changes to our lifestyle, and indirectly affecting our physical and psychological well-being. While there are numerous people who made a way to exercise daily and stick to a healthy eating pattern, but for some of us it was just sitting, eating all the delicious and decadent homemade treats and gaining weight. Today, as lockdown is being lifted and we are slowly moving towards our life, getting out of our homes and going to our offices we feel like we are not ready the stamina we had before is now long gone. We get exhausted easily and are constantly pushing ourselves to go further by putting extra effort. But do not worry! It's time to re-connect ourselves. We just need to take baby steps to reach back to our old stamina in a systematic manner.

Here Are Easy Ways To Boost Your Stamina Post Lockdown:
Our body is a system that observes and reacts to similar actions like if you eat dinner at 8pm and finish at 8:30pm daily, your stomach starts its digestion religiously at 8:30pm whether you eat or not. This is known as bio rhythms. Eating at a set time will improve your digestion resulting in greater metabolism. Eating at regular hours will keep your energy levels maintained. This will also settle down your body rhythm.
This lockdown has many benefits but among them is that we are eating healthy homemade food made with fresh ingredients. Before lockdown we were so used to having oily, unhealthy foods. It became a huge part of our busy stressful life because it's tasty and easy to get. But now that we are locked with mostly nothing at our end to do and can't order takeout's, it has attracted us towards our estranged kitchen and people are learning to cook pizzas and other delicious recipes at home which is great because food made with fresh ingredients in clean environment is far better than that unhealthy street food. Food that is taken in its natural form or slightly cooked with least processed seasonings are best for your health. Cheat meals are allowed only once a week. Nutrient-rich food gives us energy whereas processed and refined foods damages our immune system which lets bacteria and viruses like today attack our body and we do not need that at present .Fermented foods has beneficial bacteria that keeps our gut healthy and our diet controlled.
Drink, Drink And Drink Lots Of Water
We are in the beginning thick months of summers and it has gotten so hot already because of global warming and pollution. Our body requires hydration as we are constantly loosing moisture I the form of sweating. The slightest work done in summers leaves us exhausted and dehydrated whereas heat strokes are also sometimes predicted due to which we need to take extra precautions. An adult must drink 8 to 10 glasses of water daily while a plain glass of water is the best available option to quench our thirst but there are numerous varieties of drinks, shakes and juices, such as lemon water, coconut water, fresh iced tea, jaljeera or aam panna without sugar or with the minimum amount of sugar. Bael sherbet is another amazing drink that is known for its heat resistant properties. Discover drinks that takes little time and minimum work and are super hydrating. Lean towards non-caffeinated drinks and have enriched, refreshed drinks
Include Nuts And Seeds In Your Diet
Nuts and seed have a superstition around it that are hot for you in summers. Nuts are extremely healthy and nutritious. Nuts and seeds should be used in summers too if you believe in that superstition than you can add them in your summer drinks or you can soak them in water and then eat it. Almond thandai is a very healthy drink to have in summers. Our body requires one ounce of nuts and seed per day which means 15 to 20 almonds along with one walnut and a teaspoon of seeds. Nuts gives healthy fats, fibre, protein and most importantly, antioxidants to our body, which clean up the free radicals from our system. They are great for boosting immunity to.
Exercise should be a permanent part of our daily routine. Before this lockdown if have never thought of exercising and were a huge couch potato then you need to start now, you have lots of time in your hand and perfect time to maintain your fitness. If you have trouble keeping up with exercise start slowly and gradually increase your pace.
These are difficult times although the lockdown is being lifted in most parts of the country. Minimum social contact should be practiced and maintained along with frequent hand wash and sanitization. We can try to live with this situation and learn new habits such as taking care of our hygiene, spend quality time with our family and learn to be thankful for what we have, eating healthy homemade food, discovering traditional foods and when we get our normal life back we will be better human being with good habits. There is a silver lining to every cloud and the sun shines after every dark night.
Please follow and like us: