Dubai Bus Routes 2023:
The best and easiest way to move within the city is by using the Dubai RTA bus service. We have compiled the complete Dubai buses and routes information list for travelers.
The RTA planner and Offical Dubai Bus map are available by the Dubai Bus service but due to many overlap of lines, and complex junctions, it is very difficult to understand and quickly decide the route. Keep in mind that the NOL card is required to use the Dubai Bus service and public transport in Dubai.
Dubai Bus Routes and Numbers
It is very difficult to understand and find the route from the Dubai bus routes map PDF file. Our Dubai Bus network list will help you to find your required route quickly and within a few seconds.
The data is in a table format that includes 125 Dubai bus routes with Bus numbers, bus station locations, feeder buses, and intercity buses.
New RTA Bus Routes in Dubai for 2023: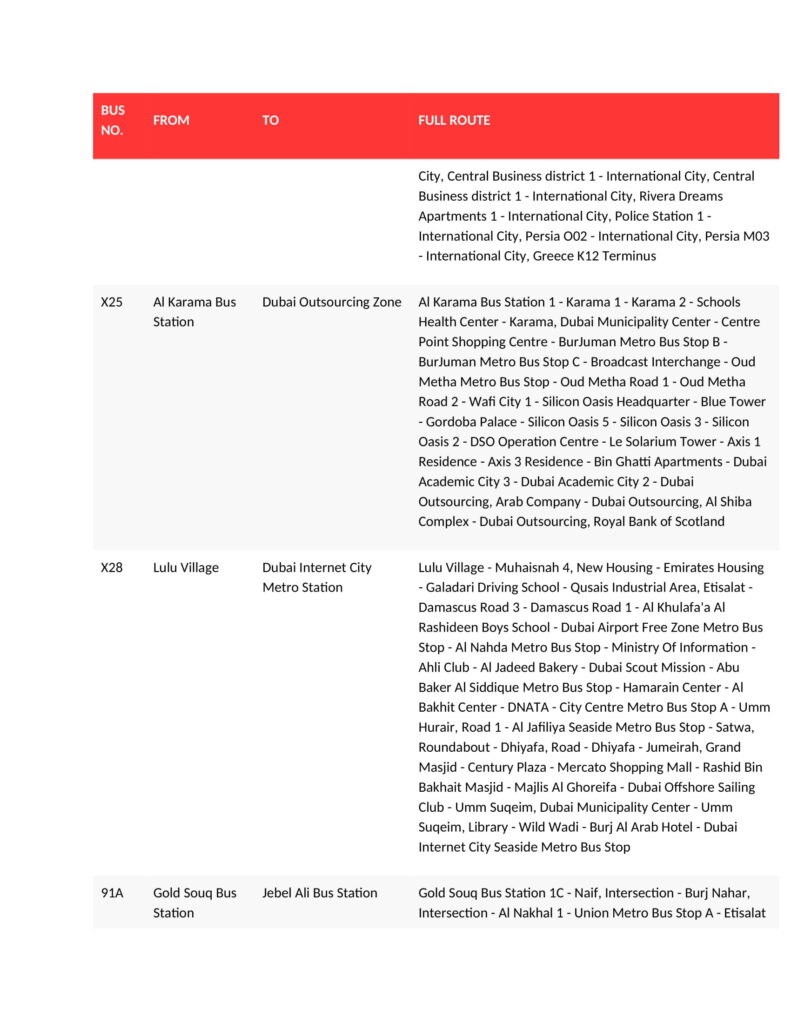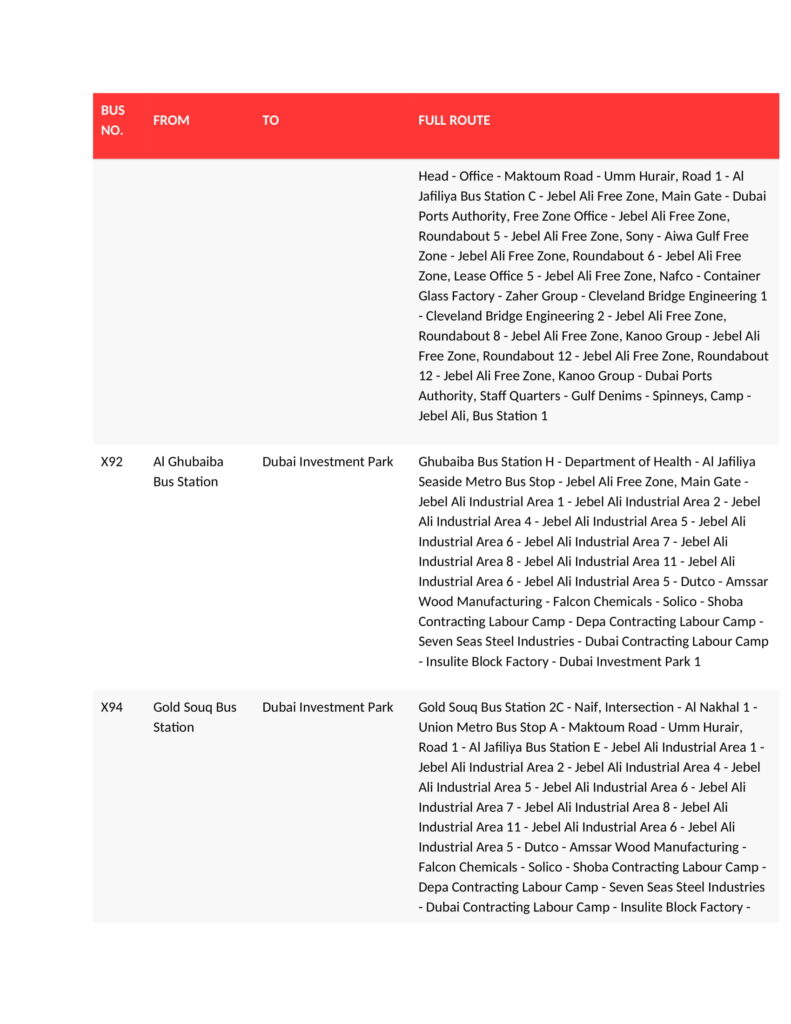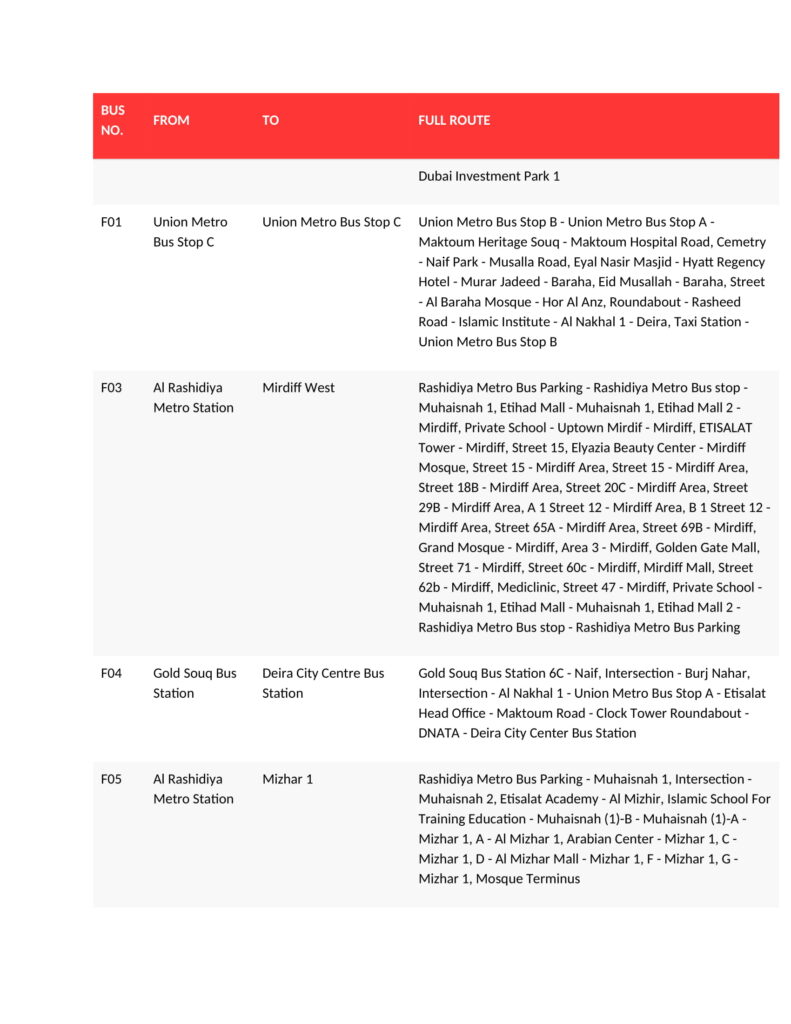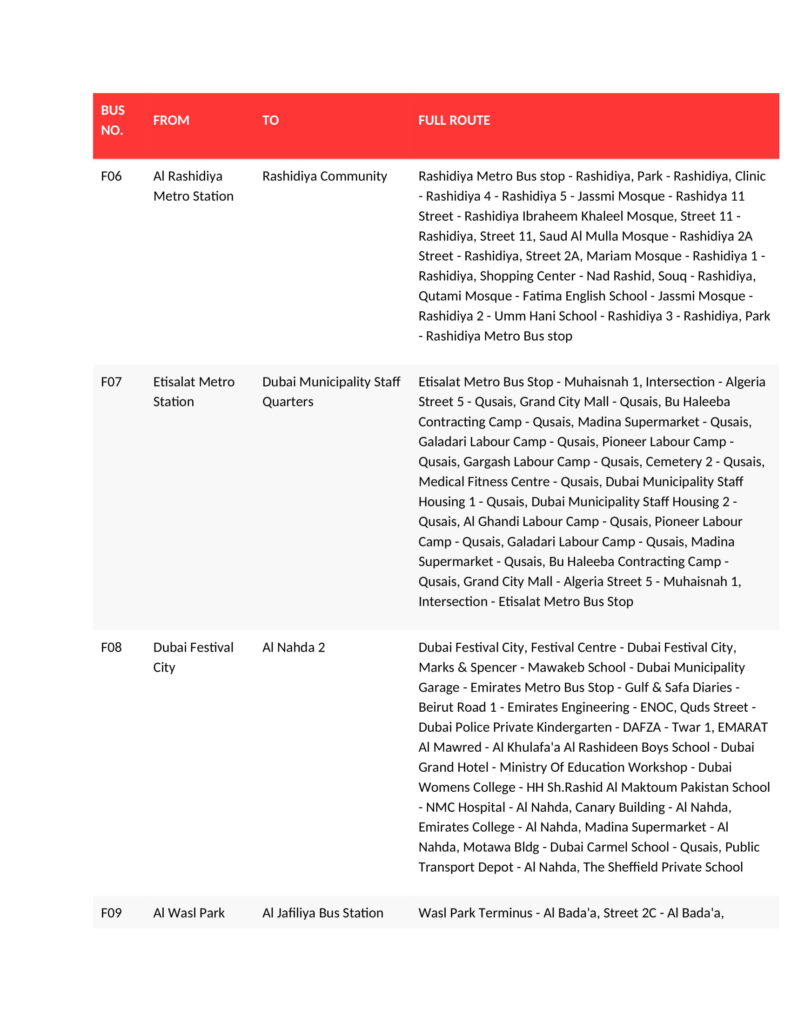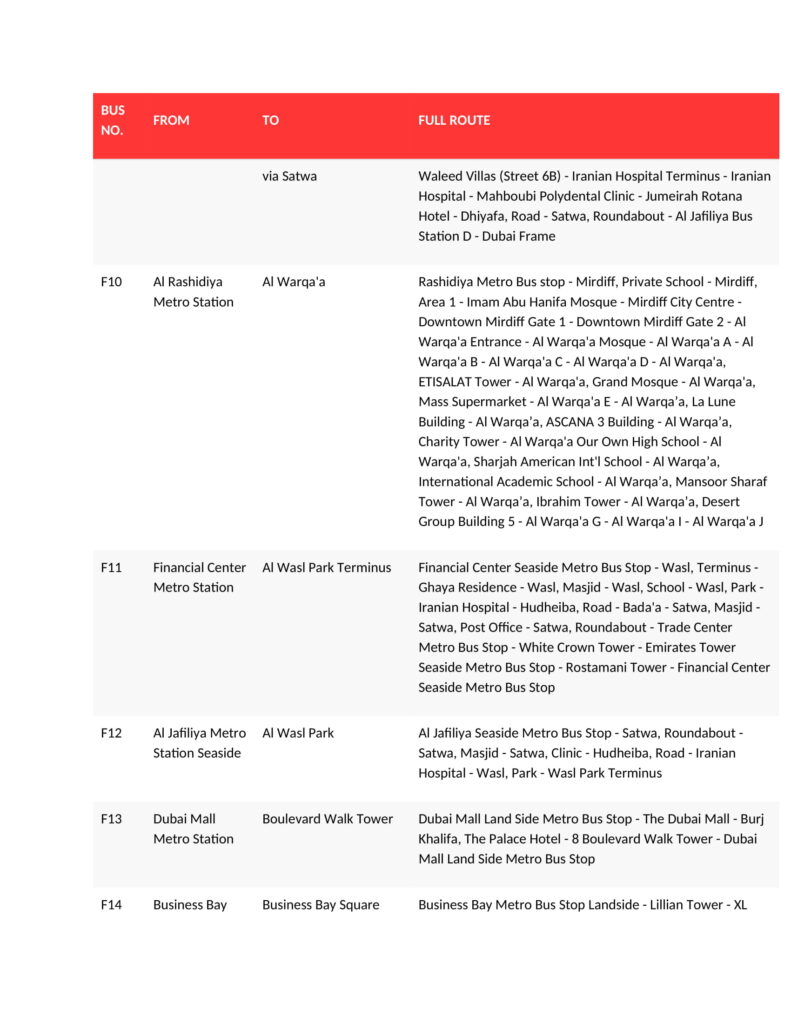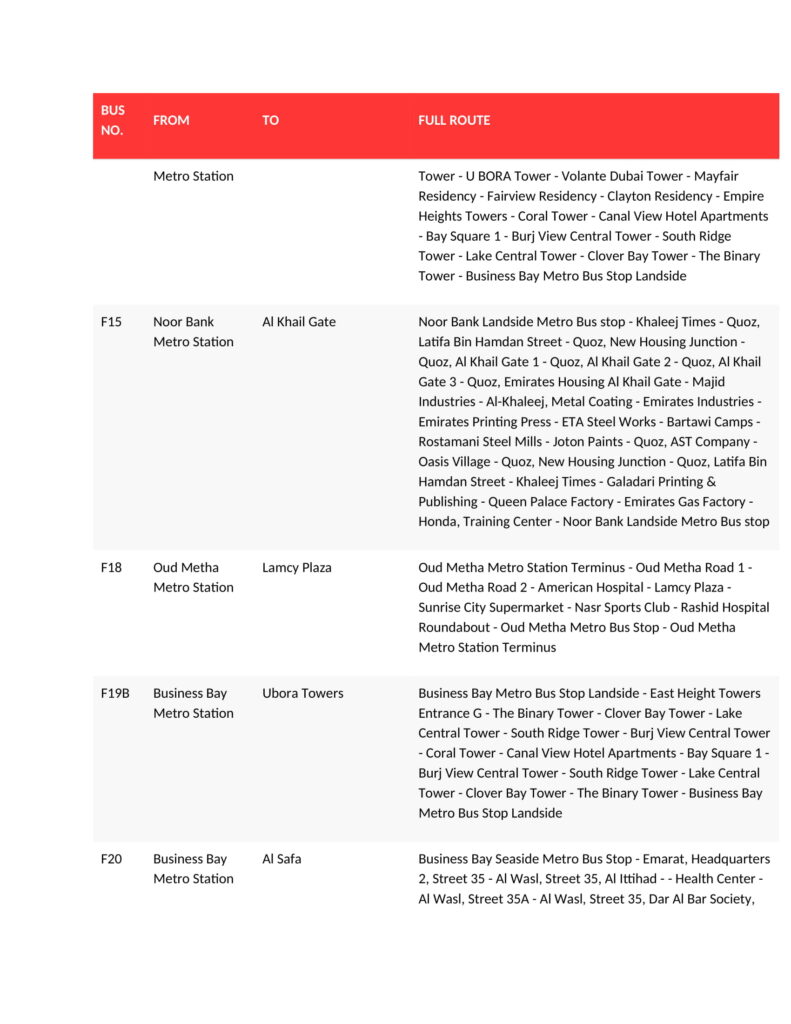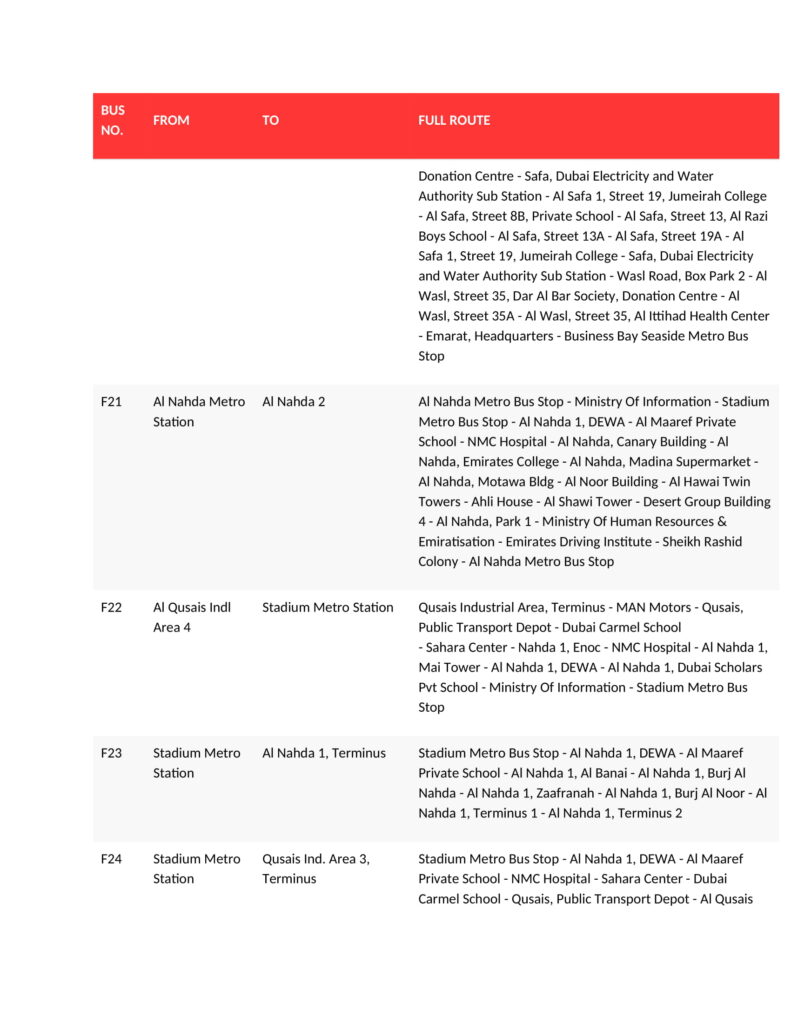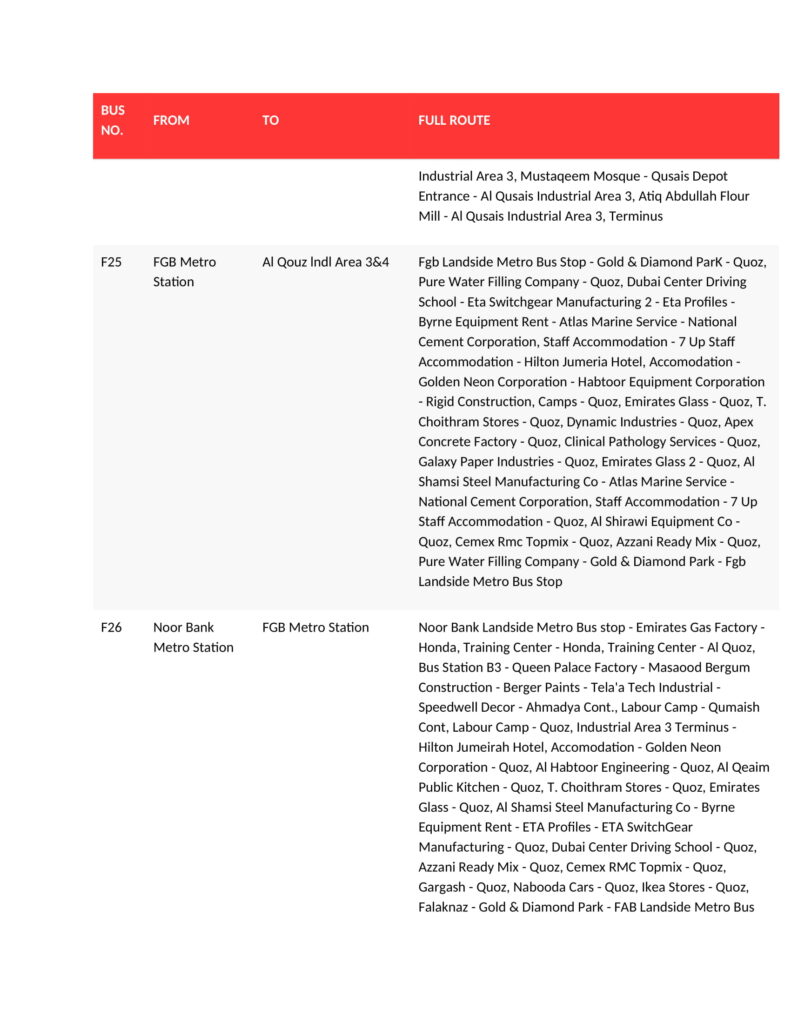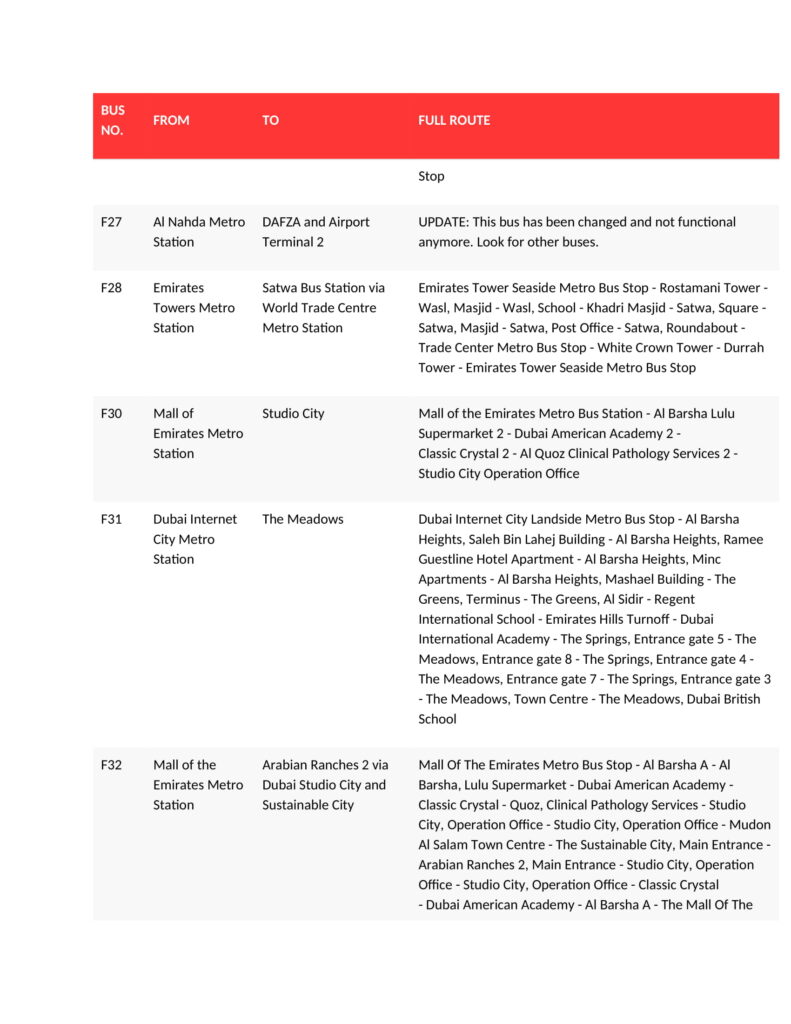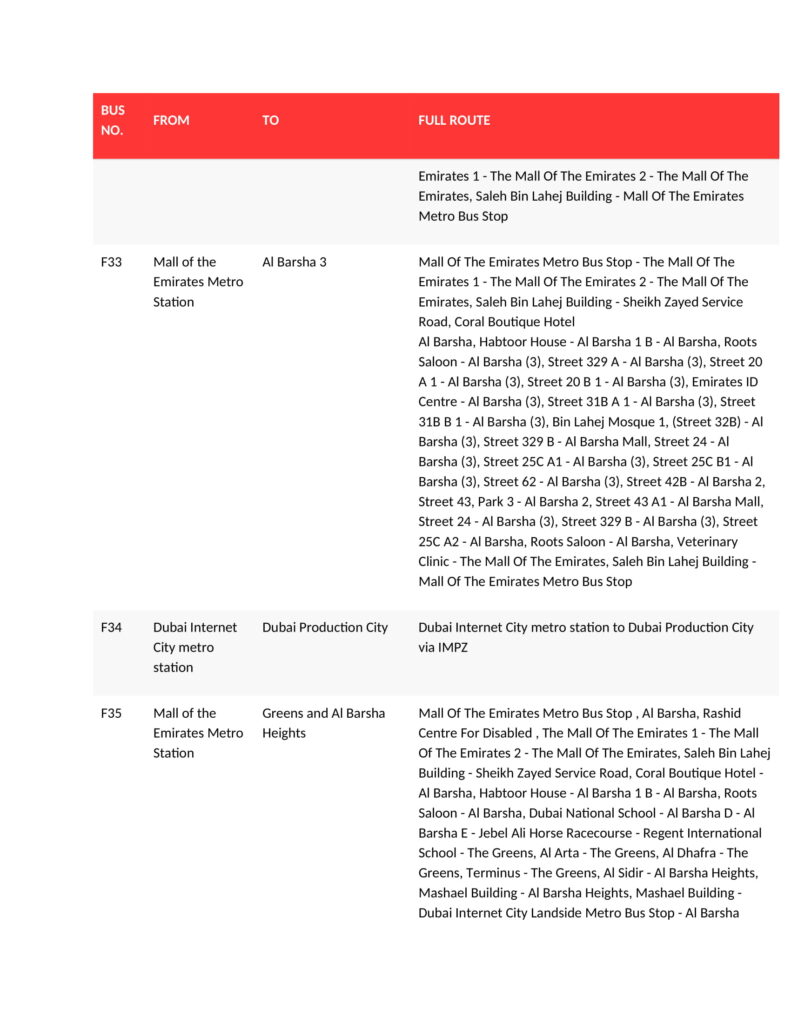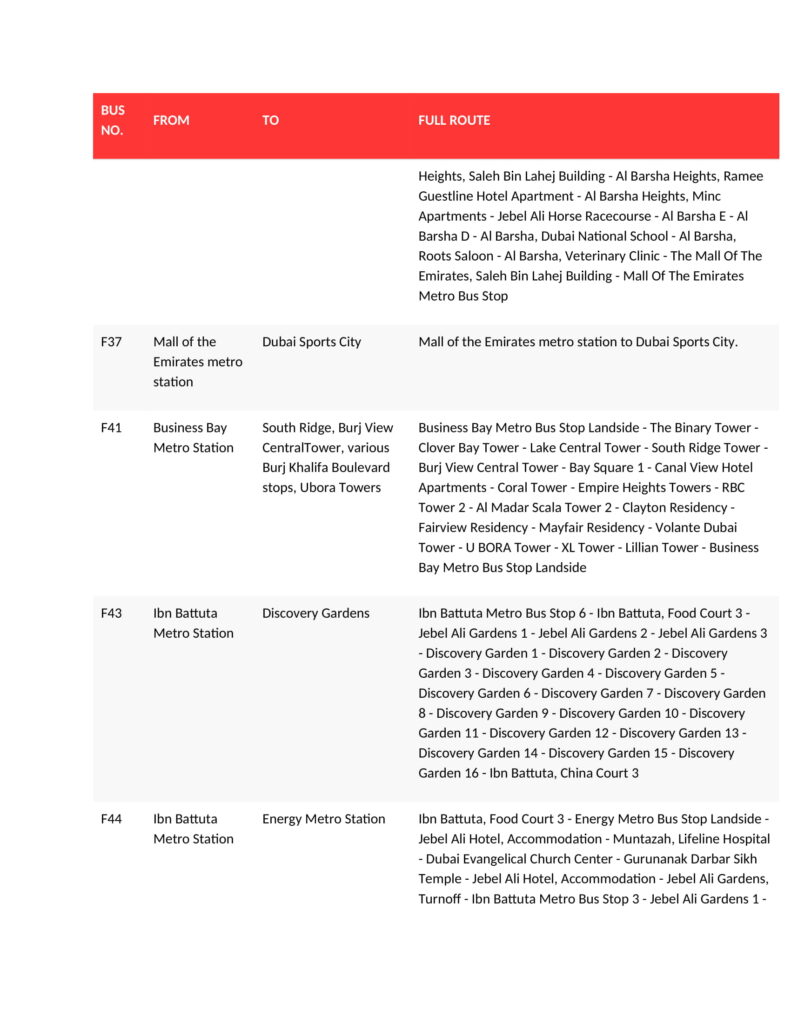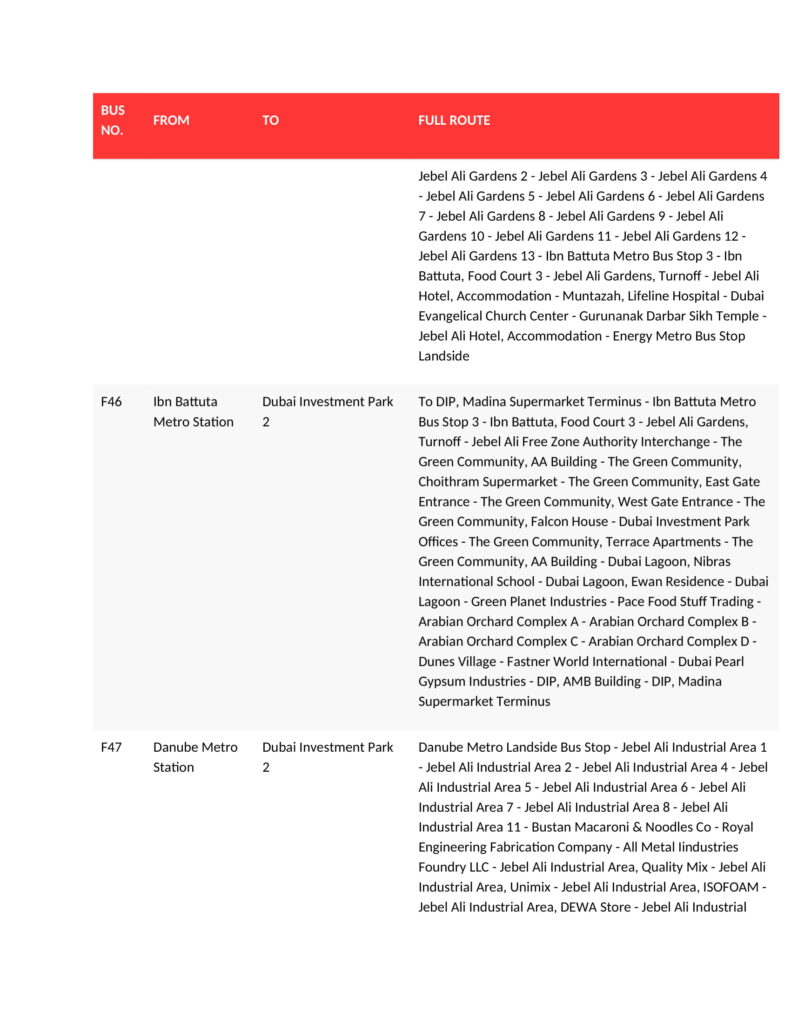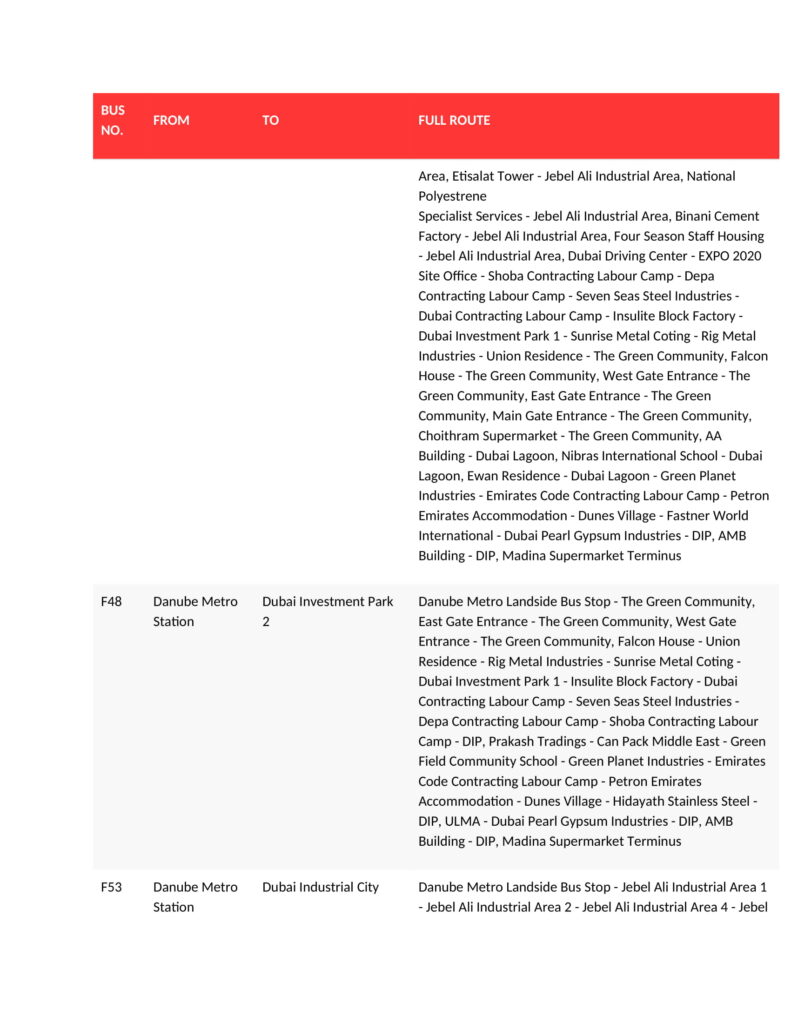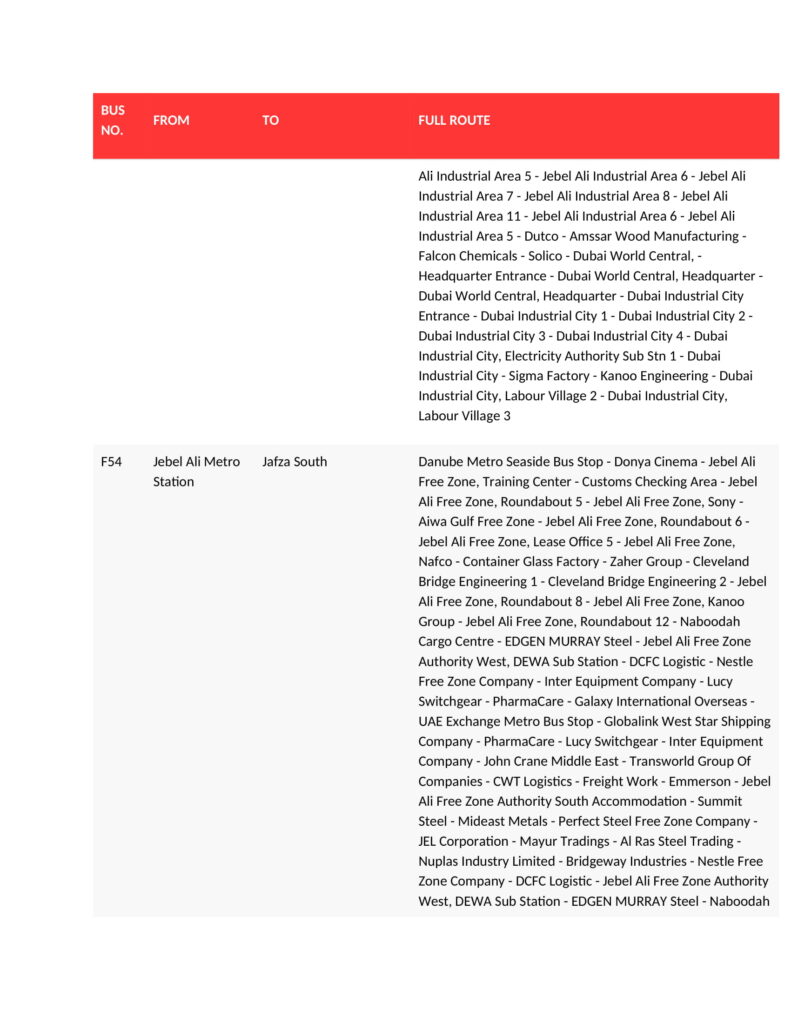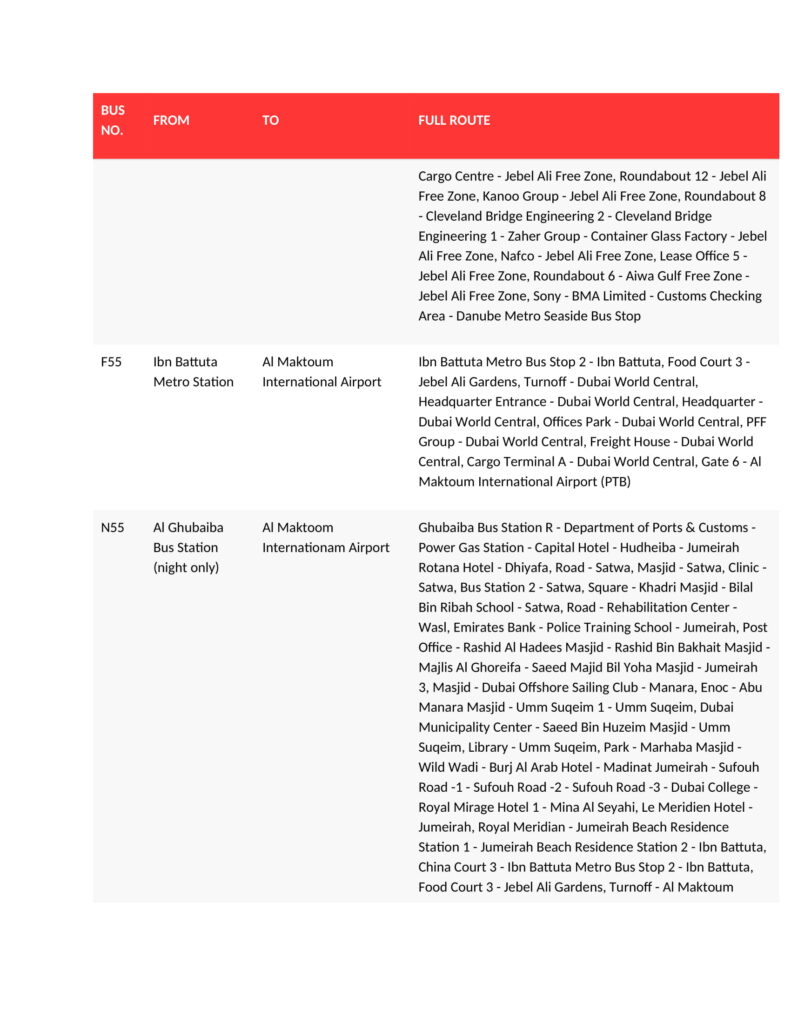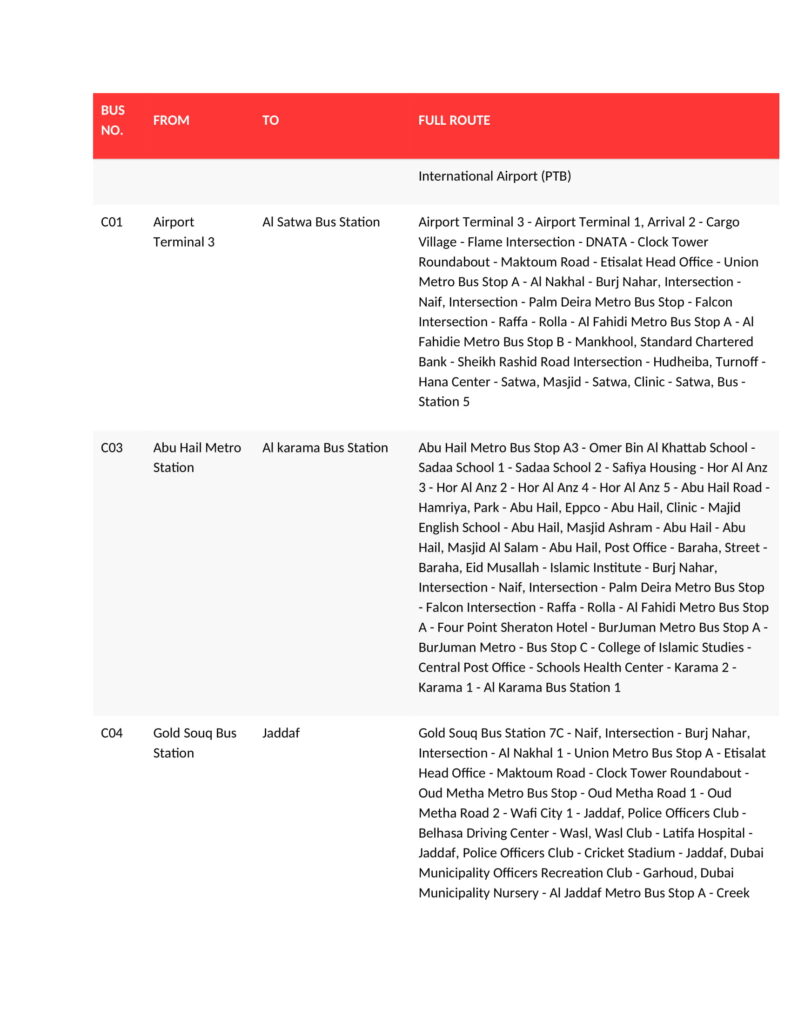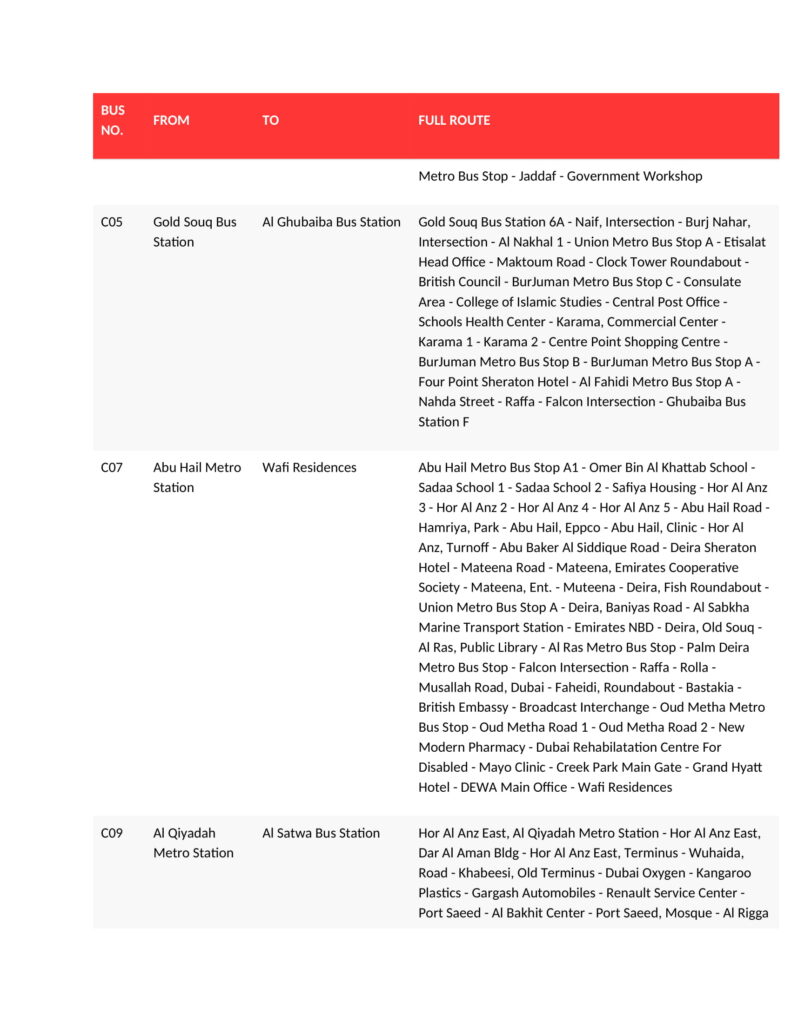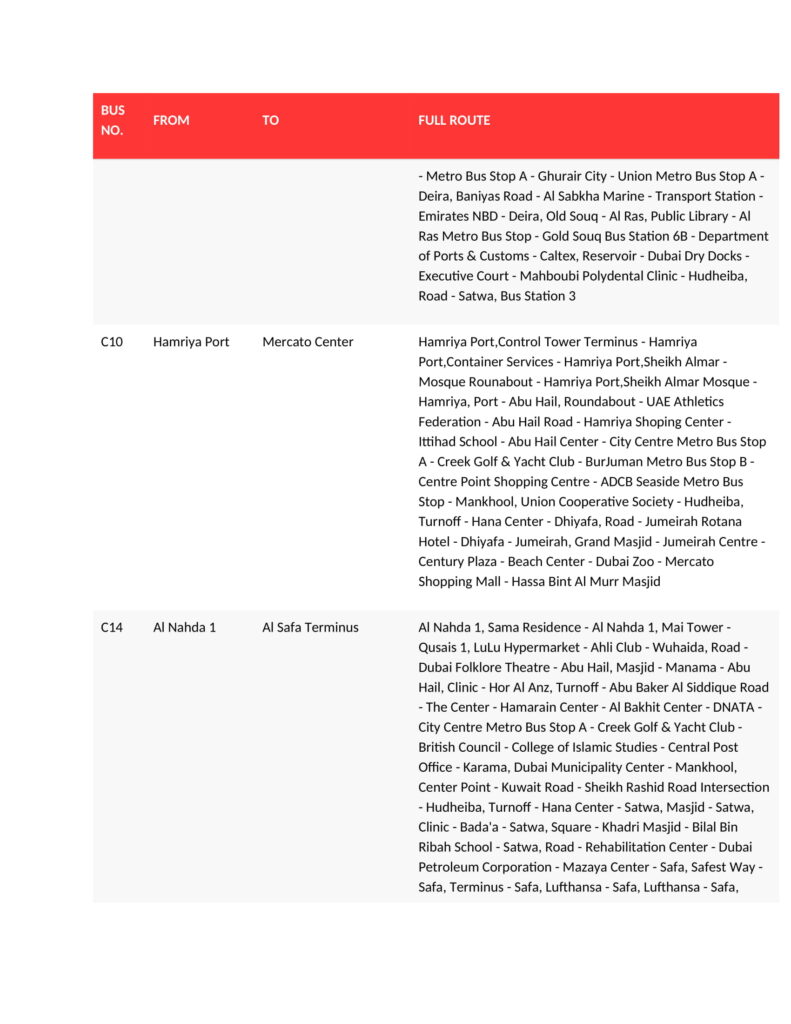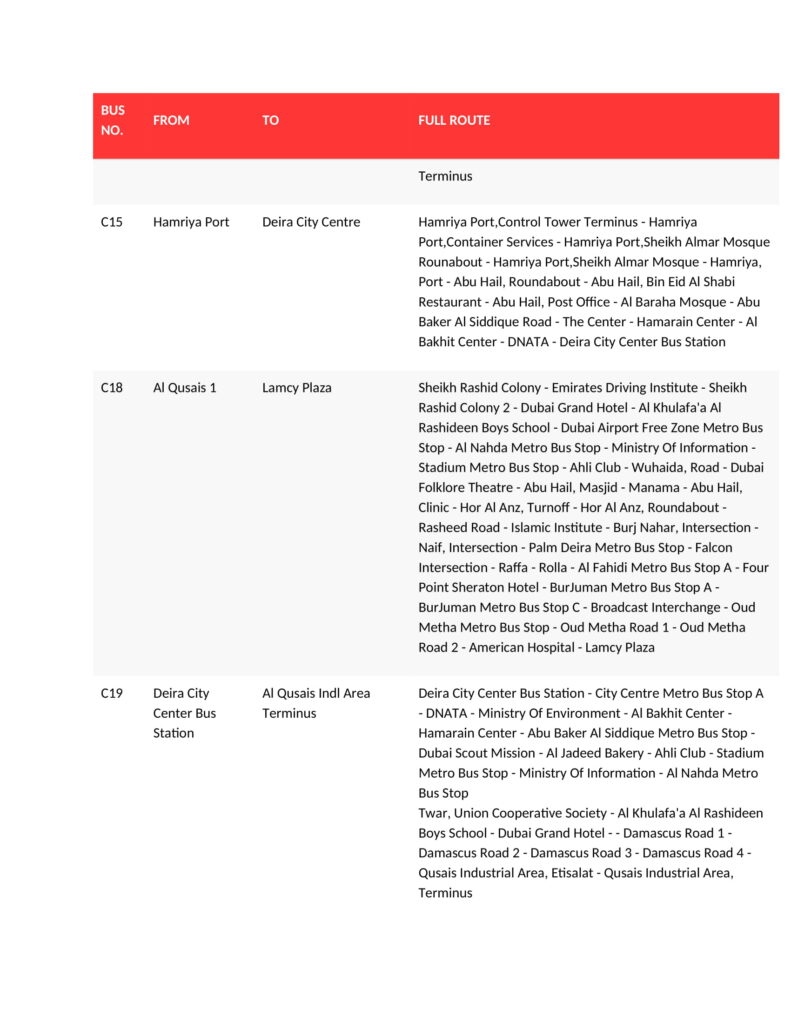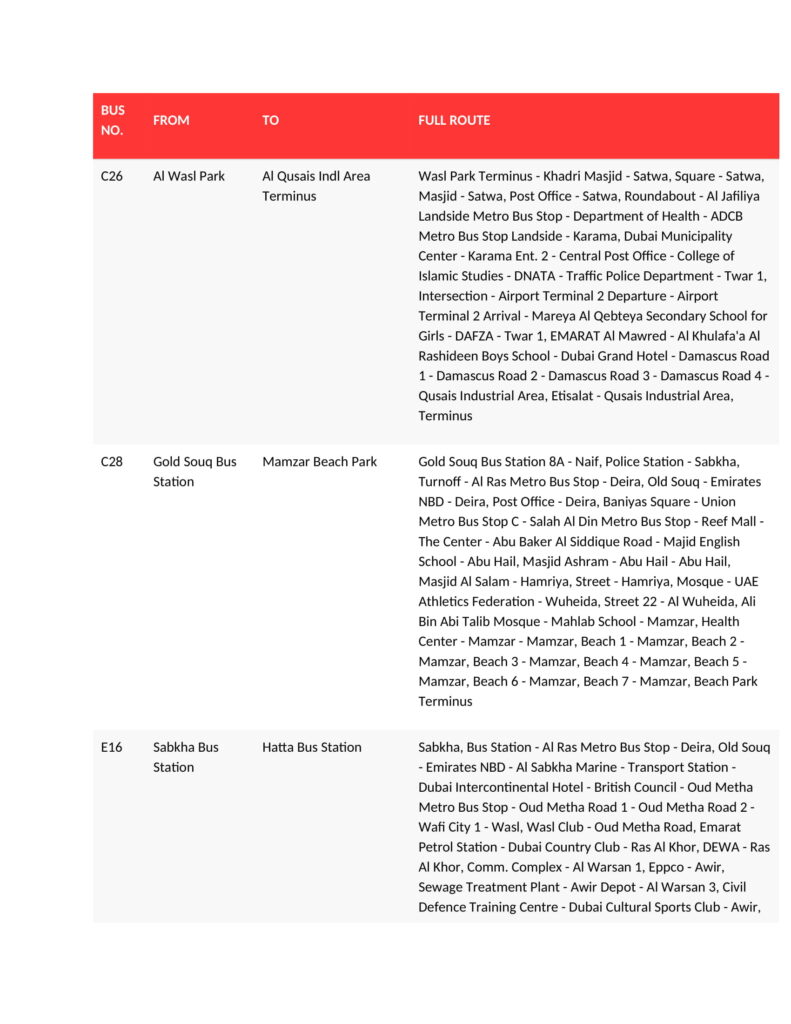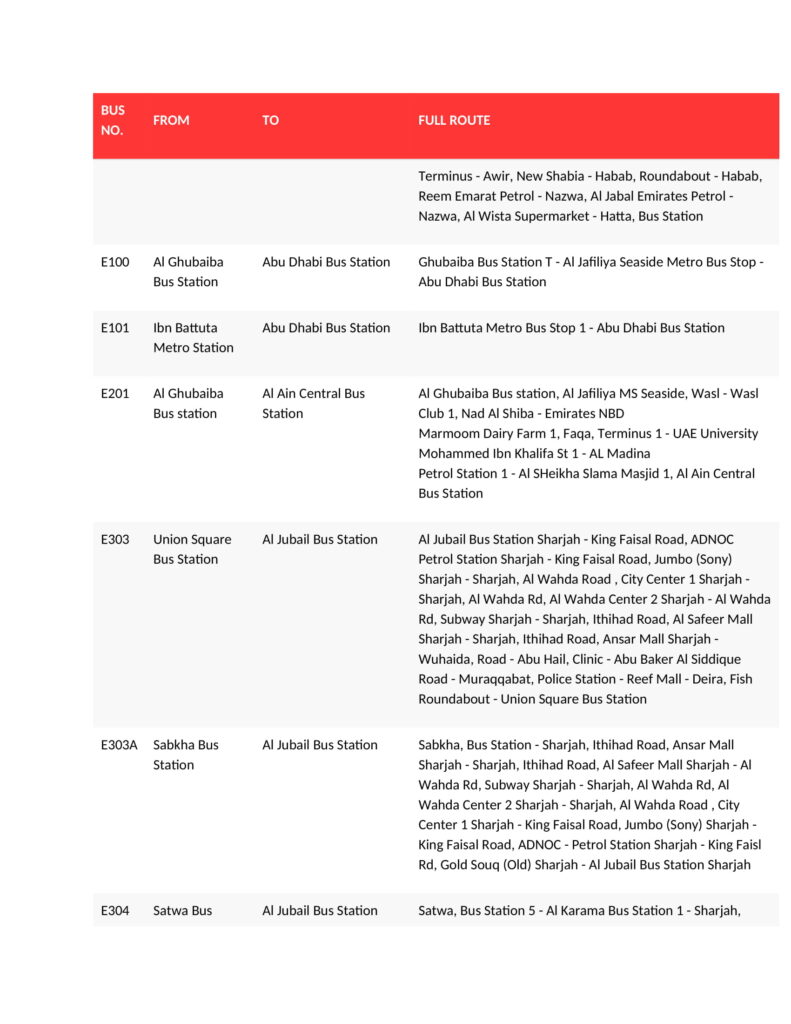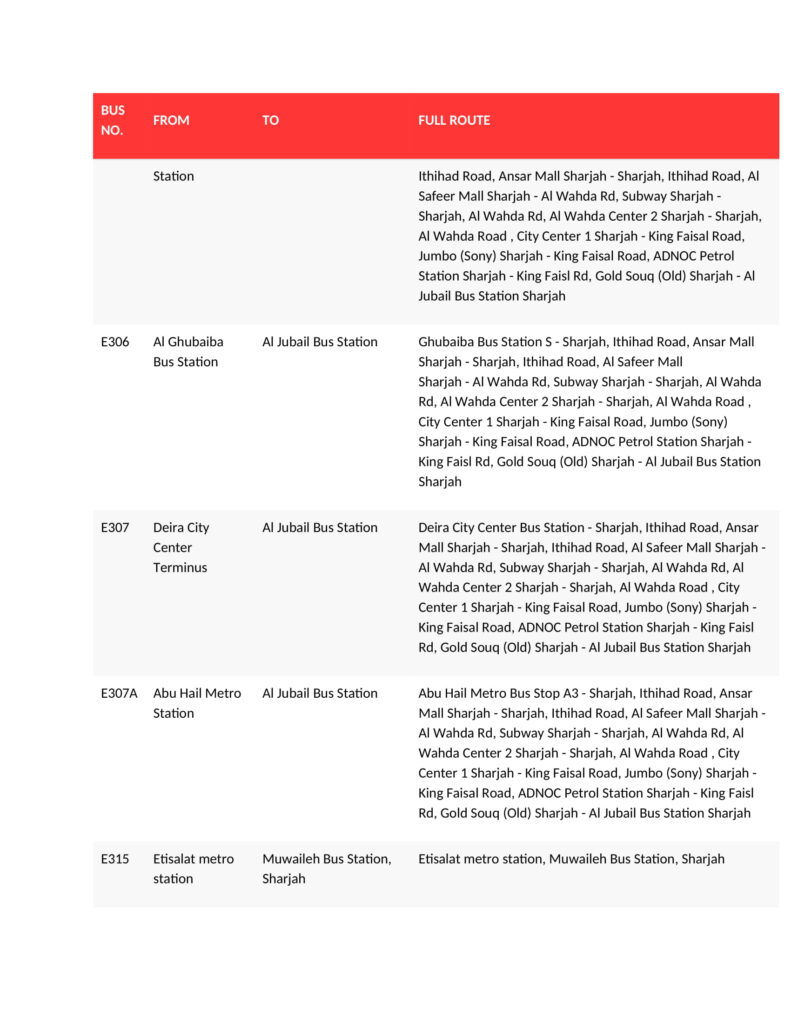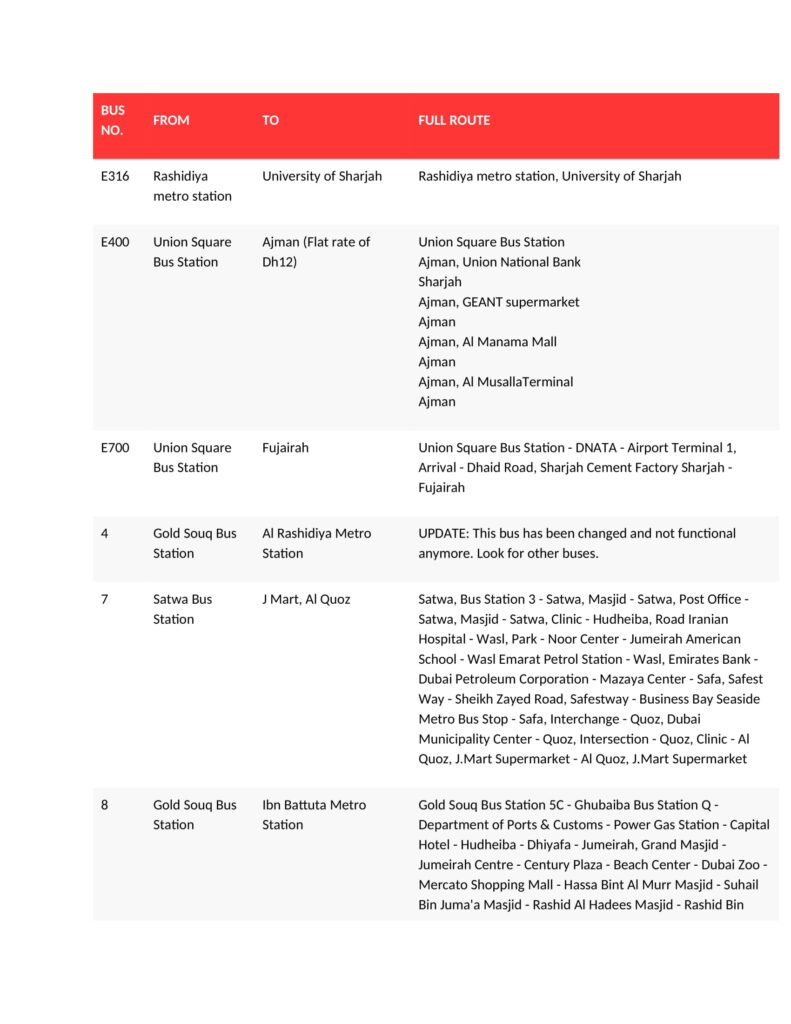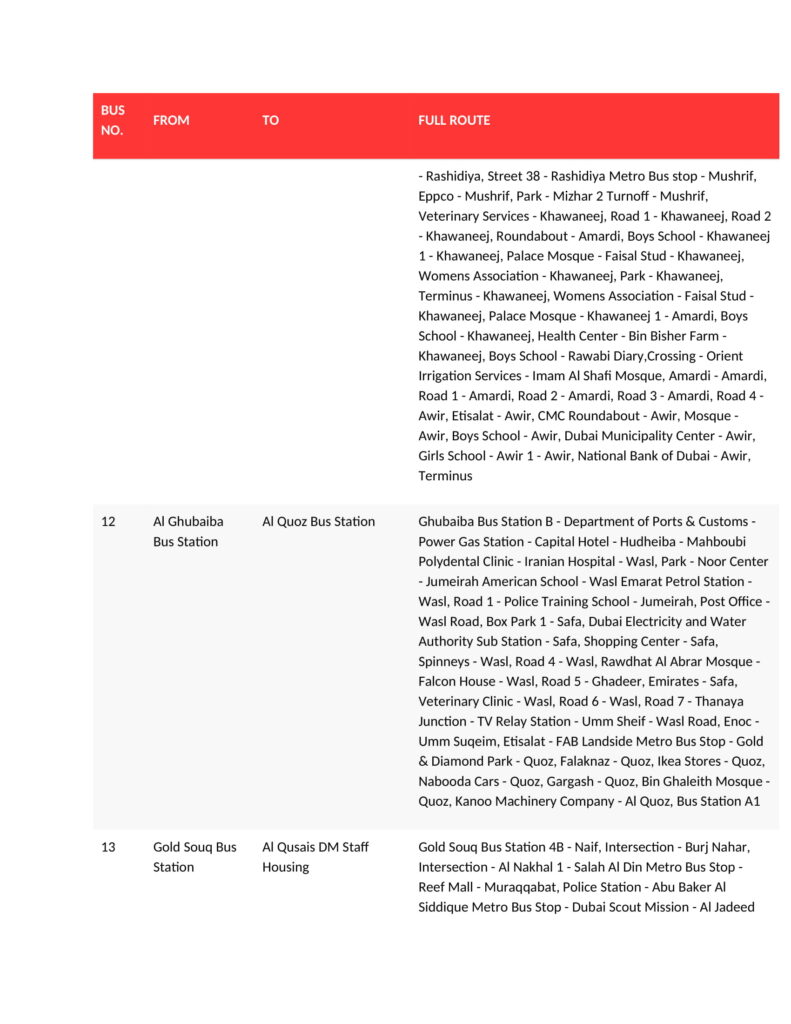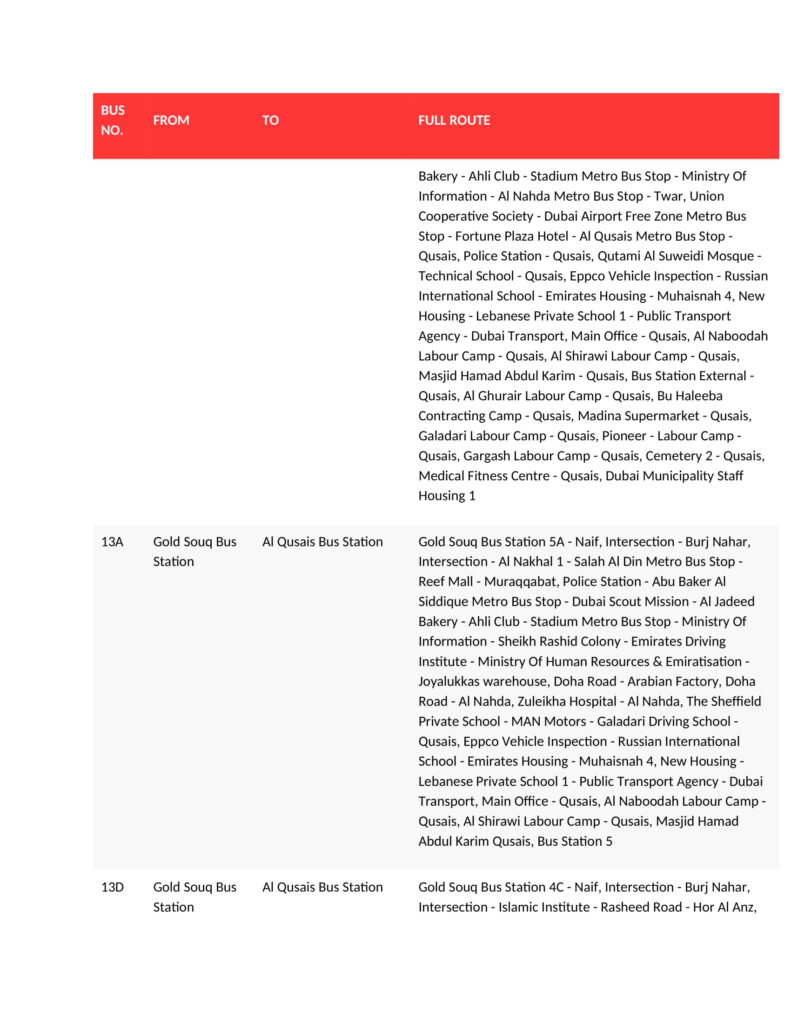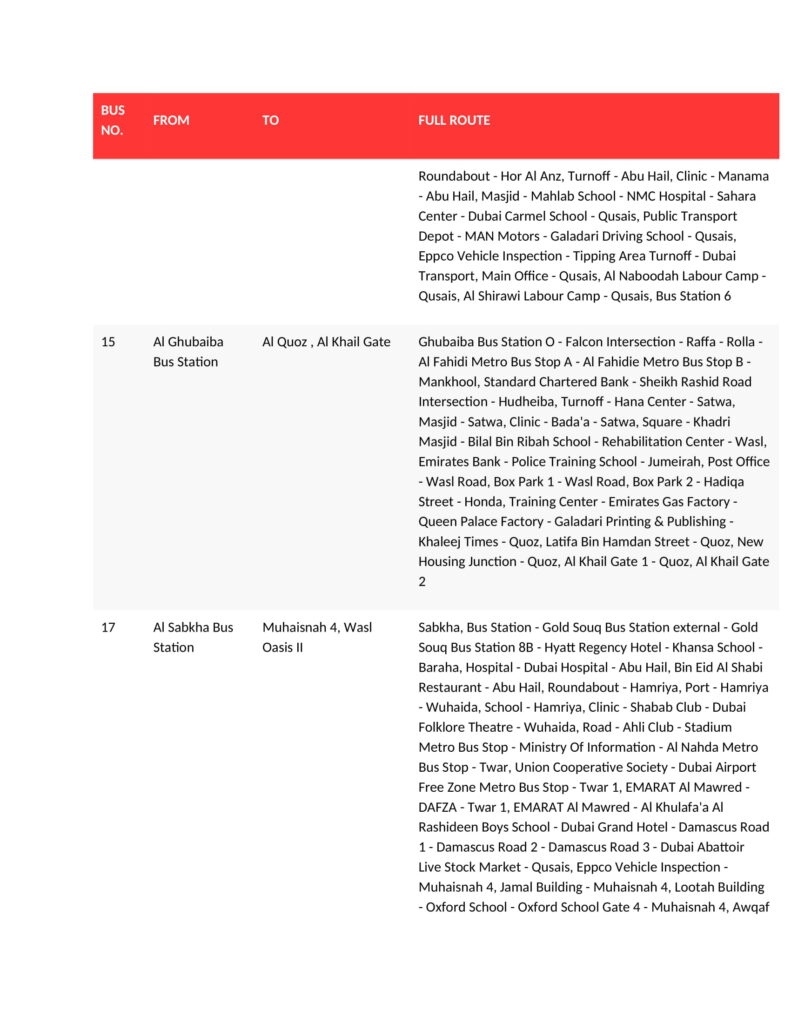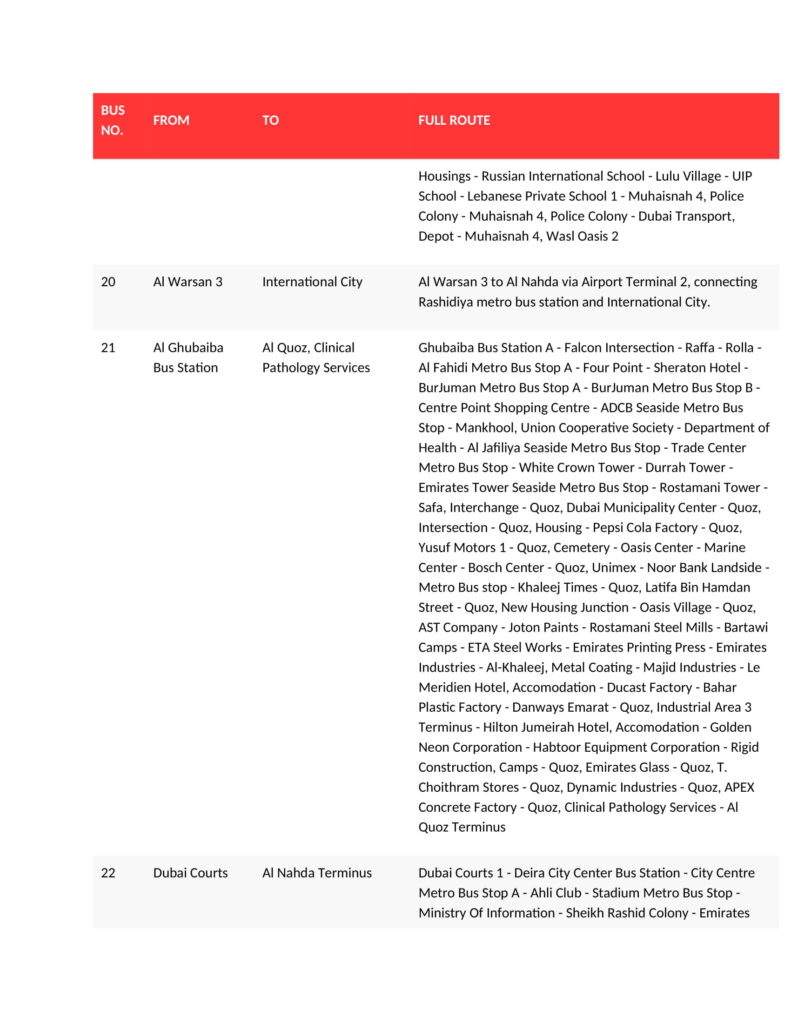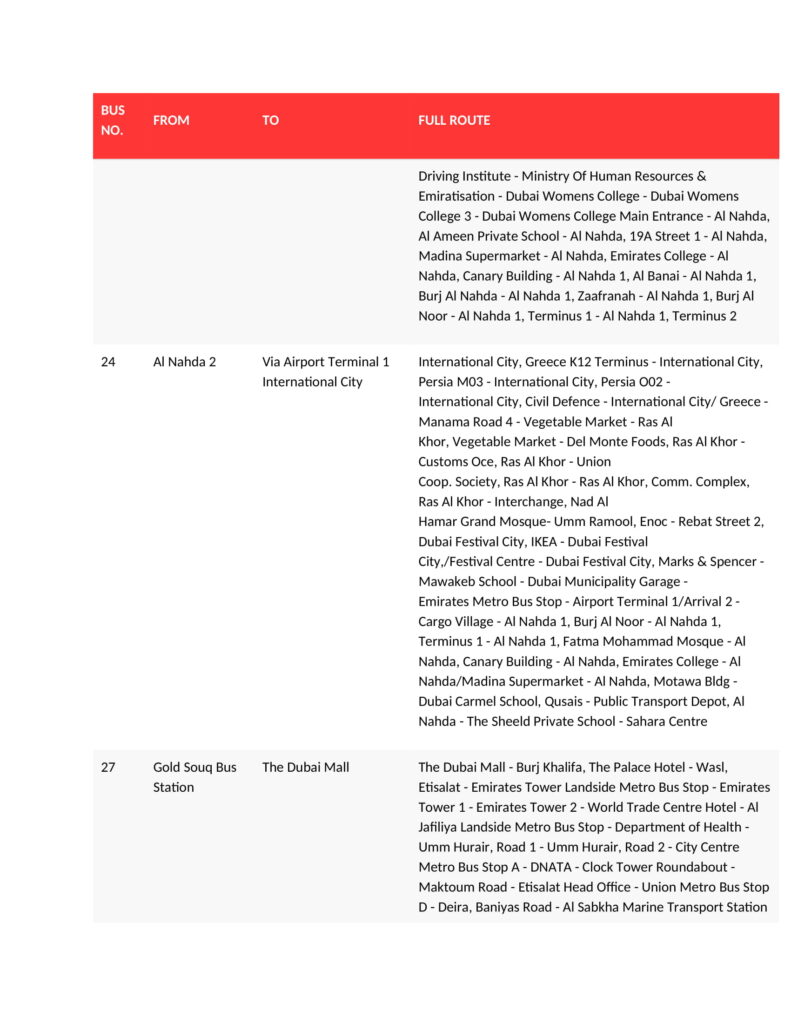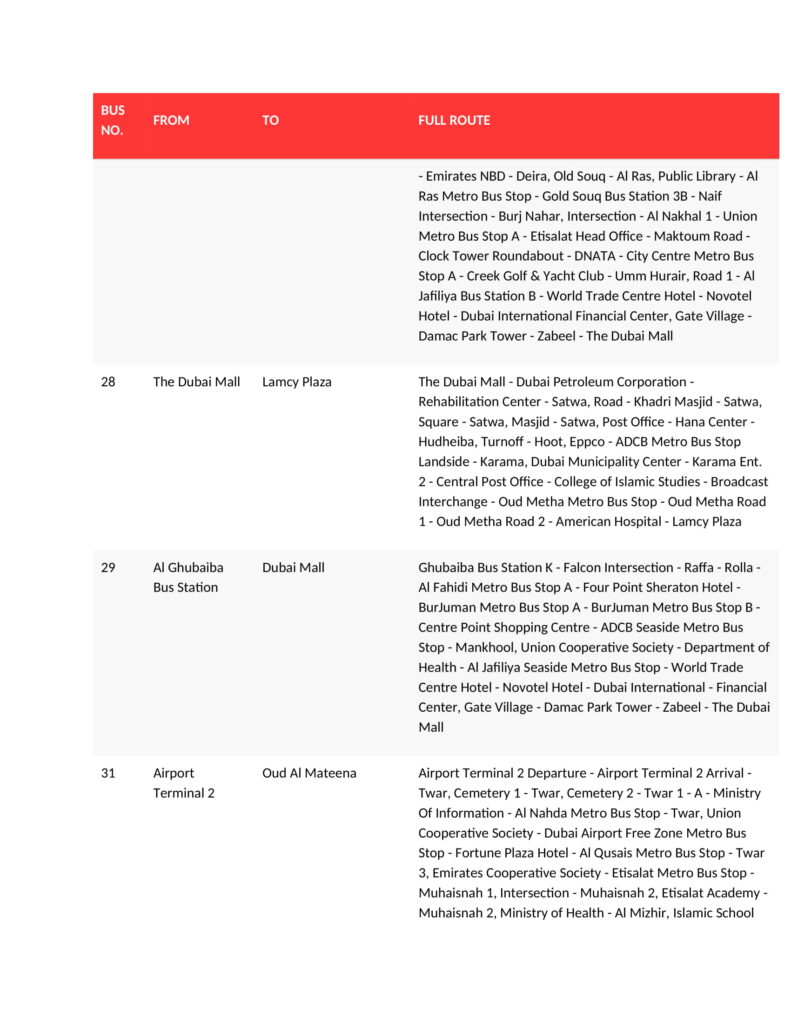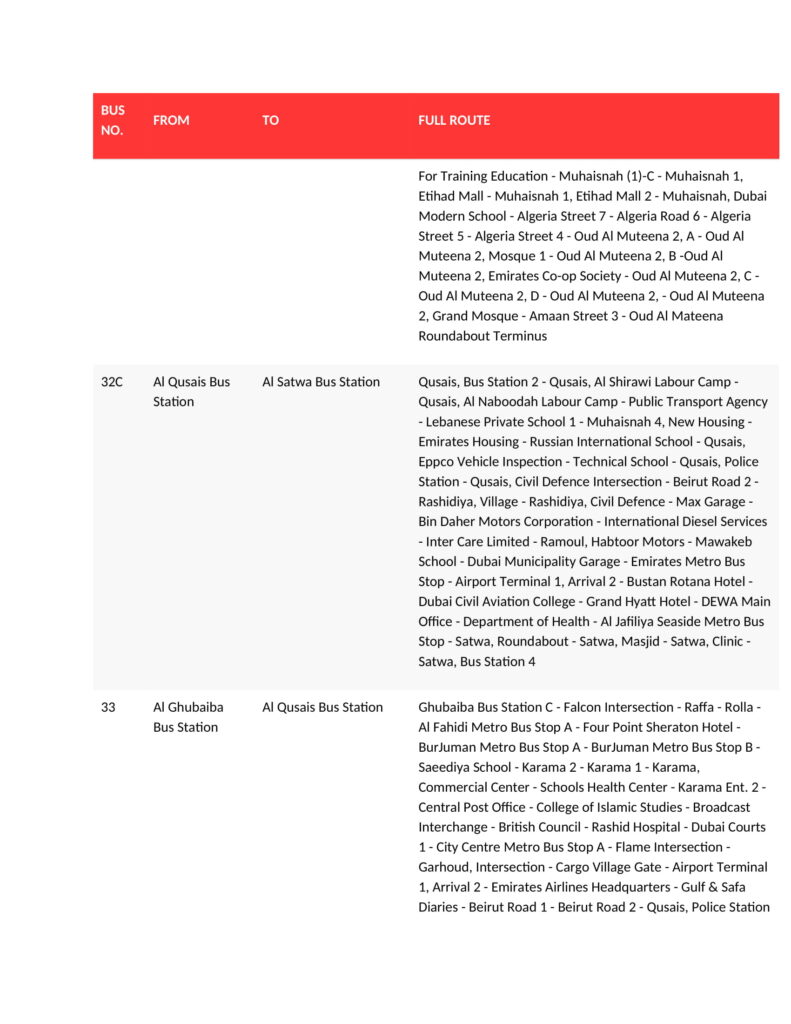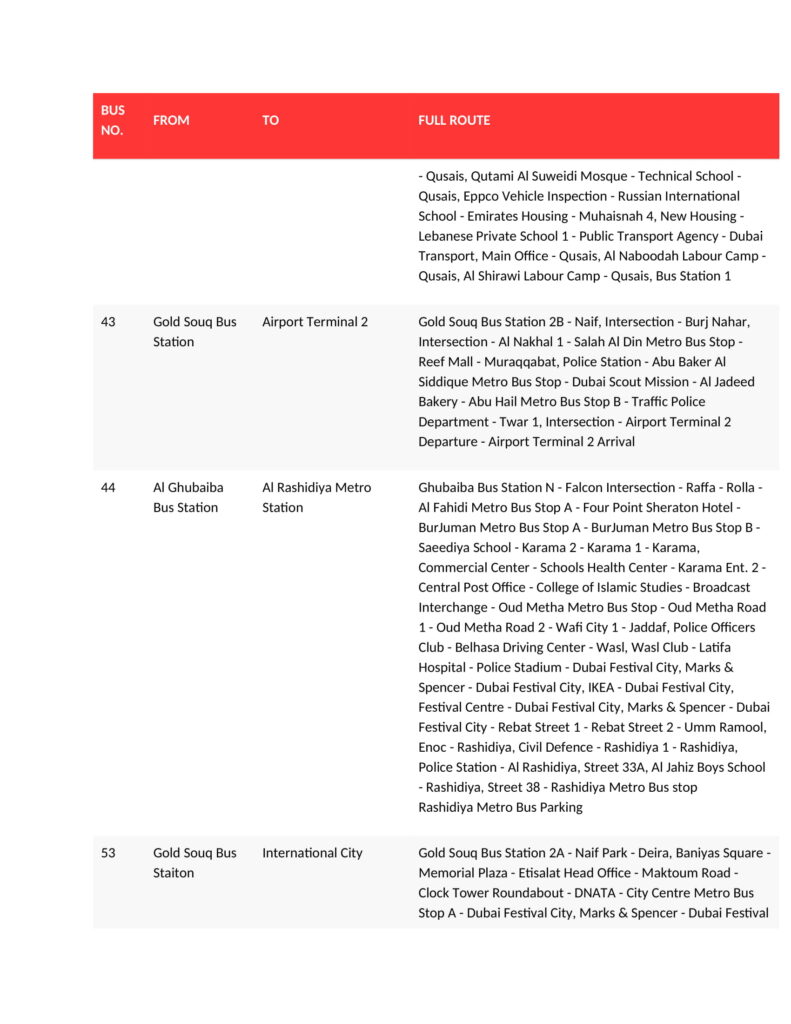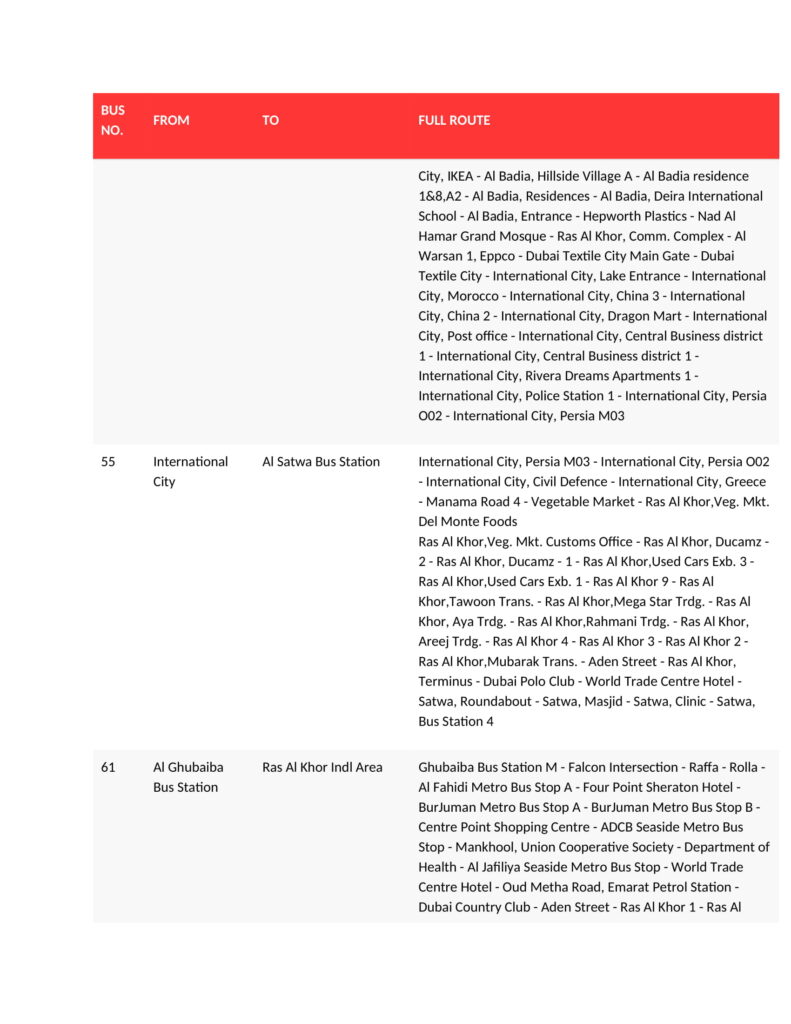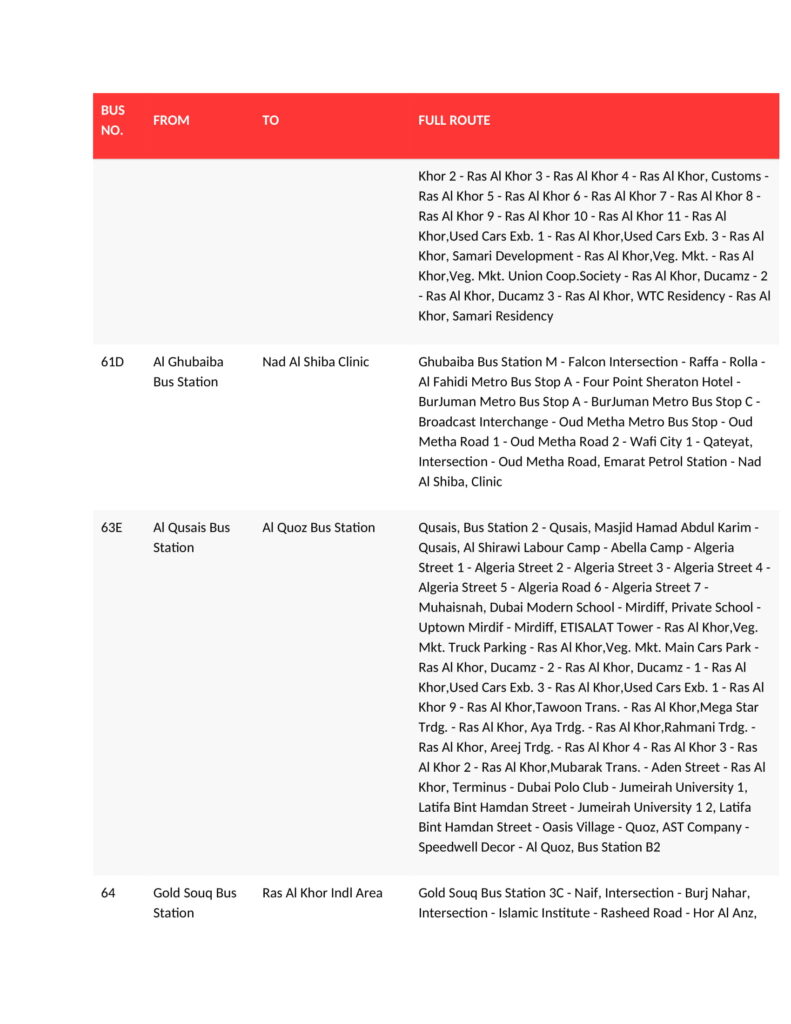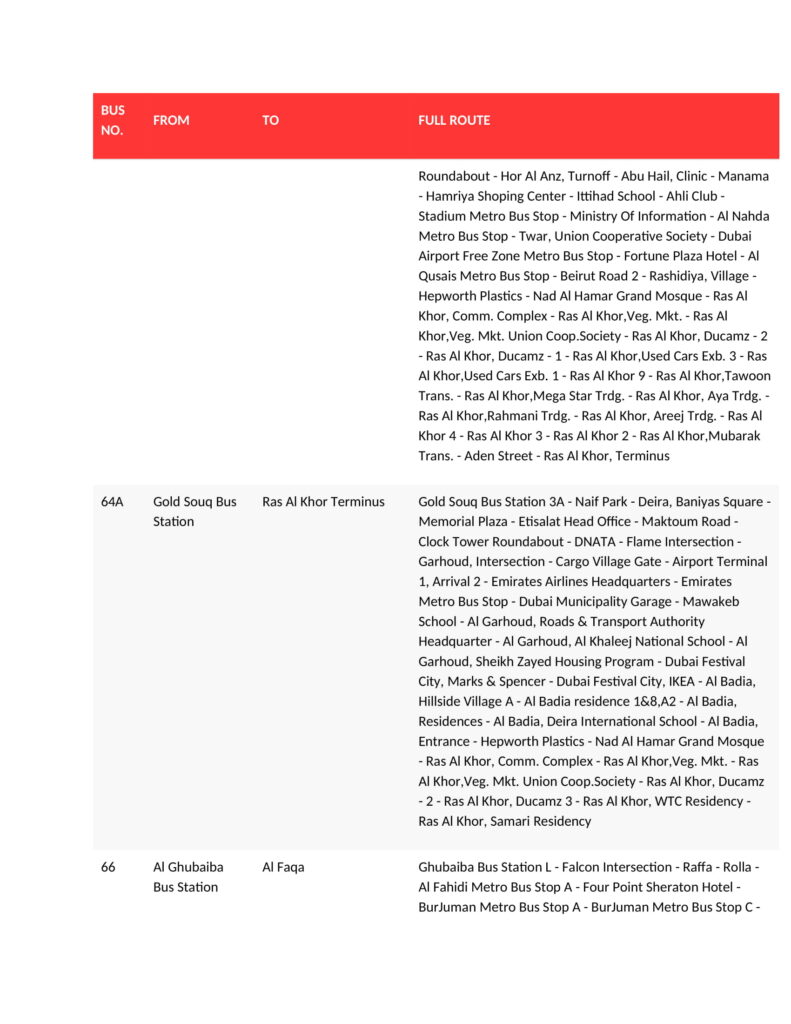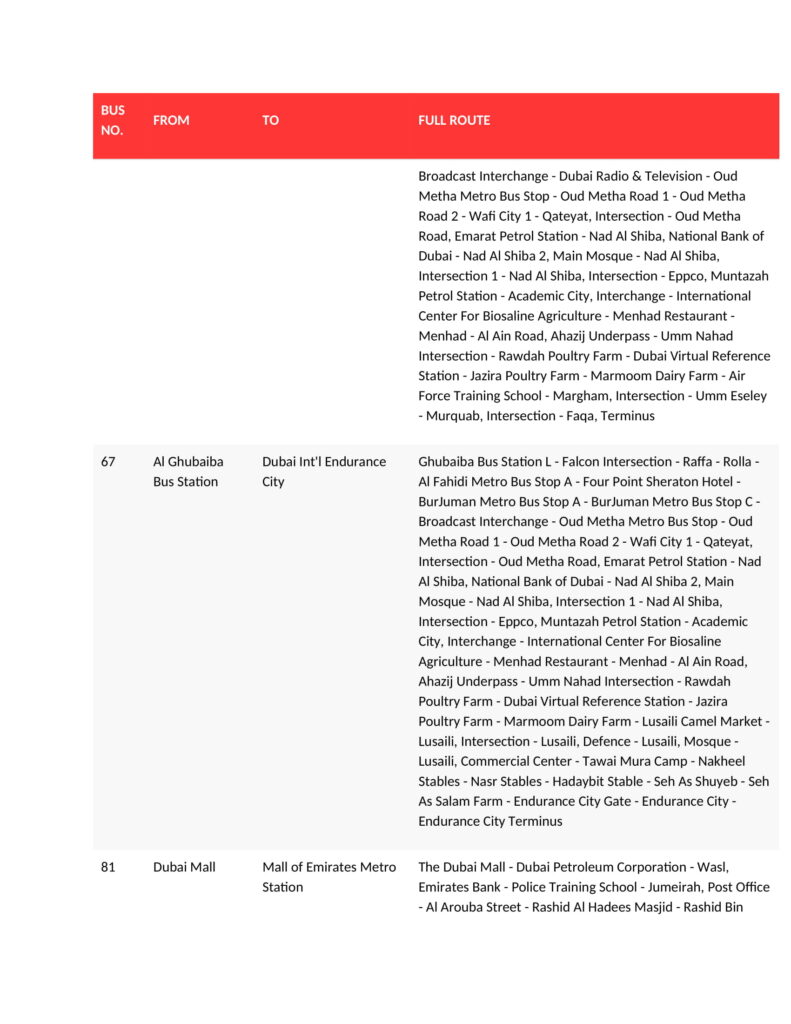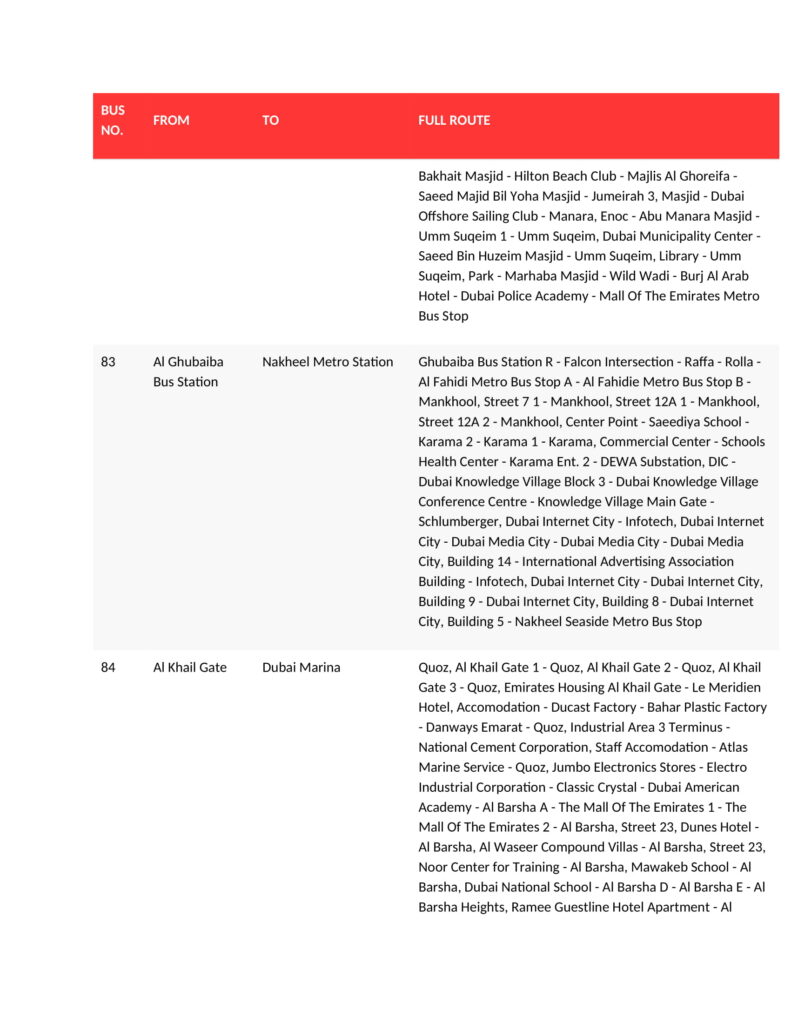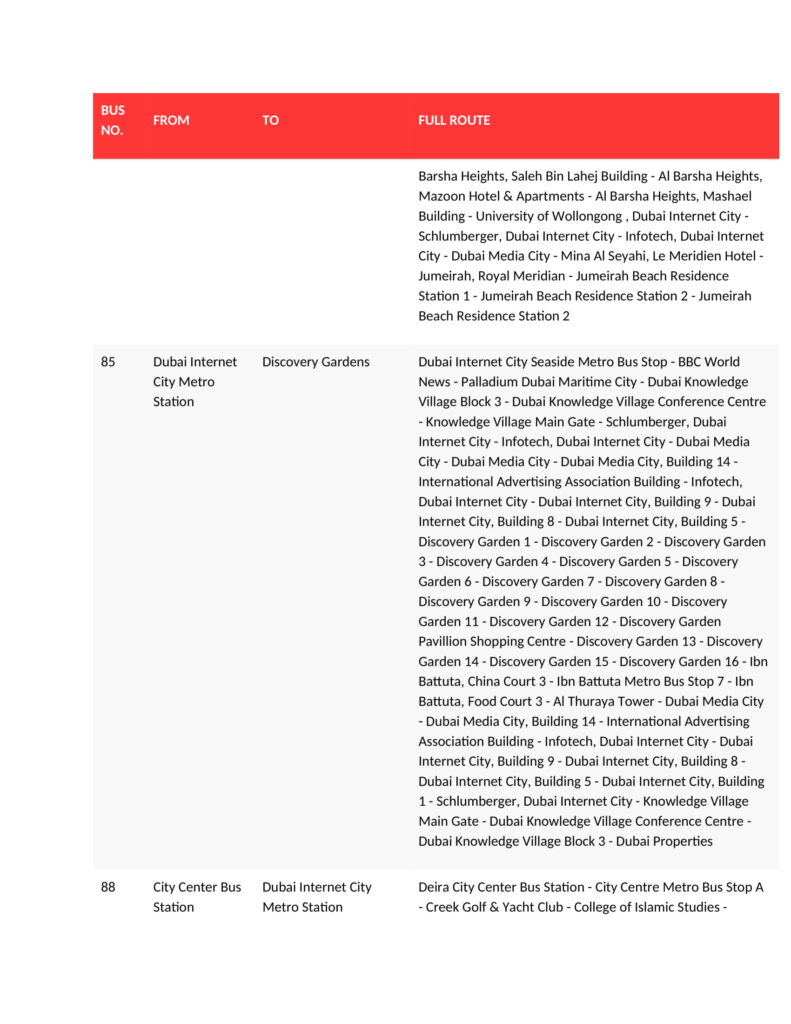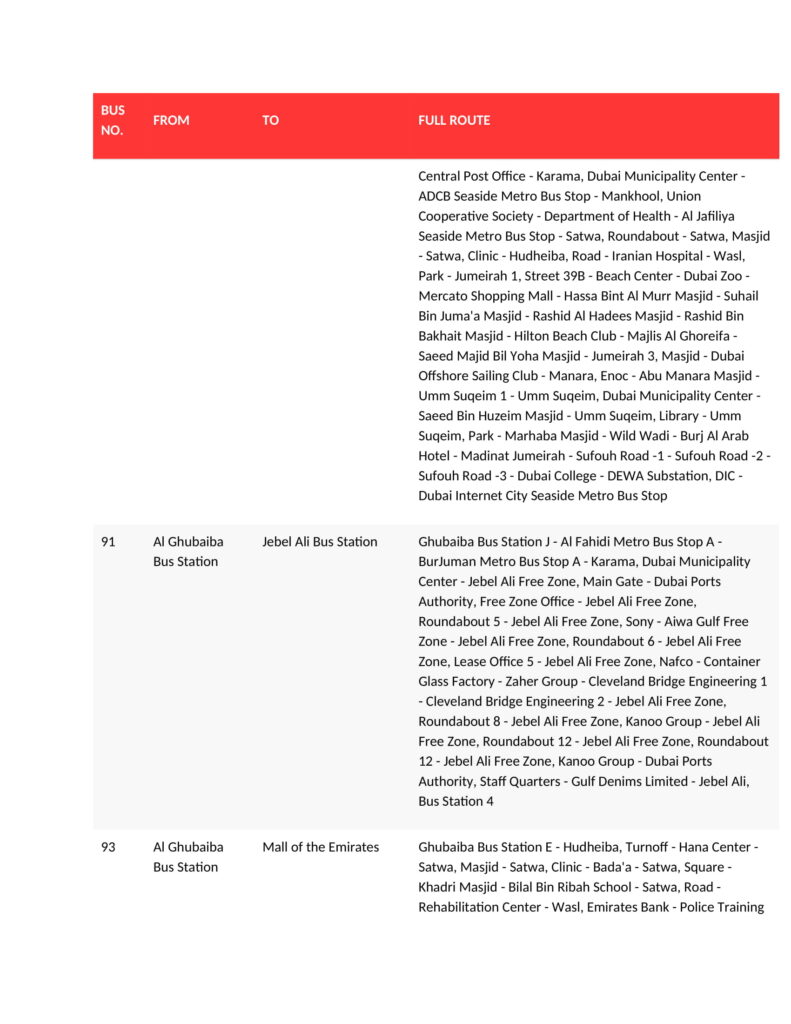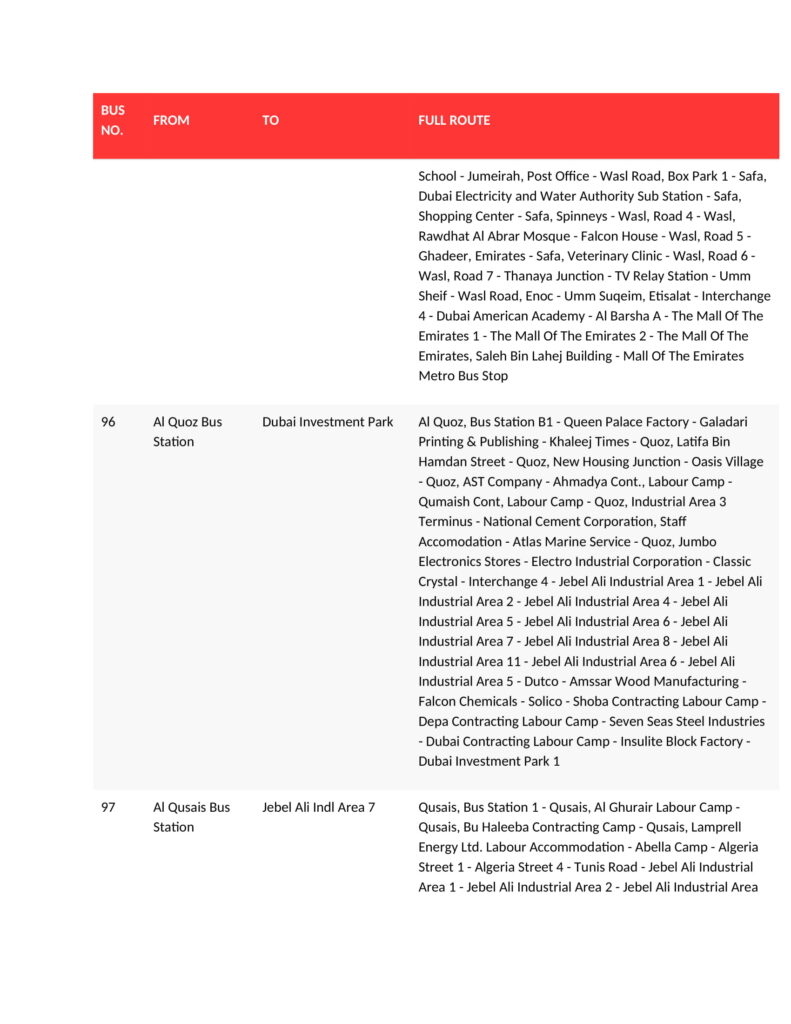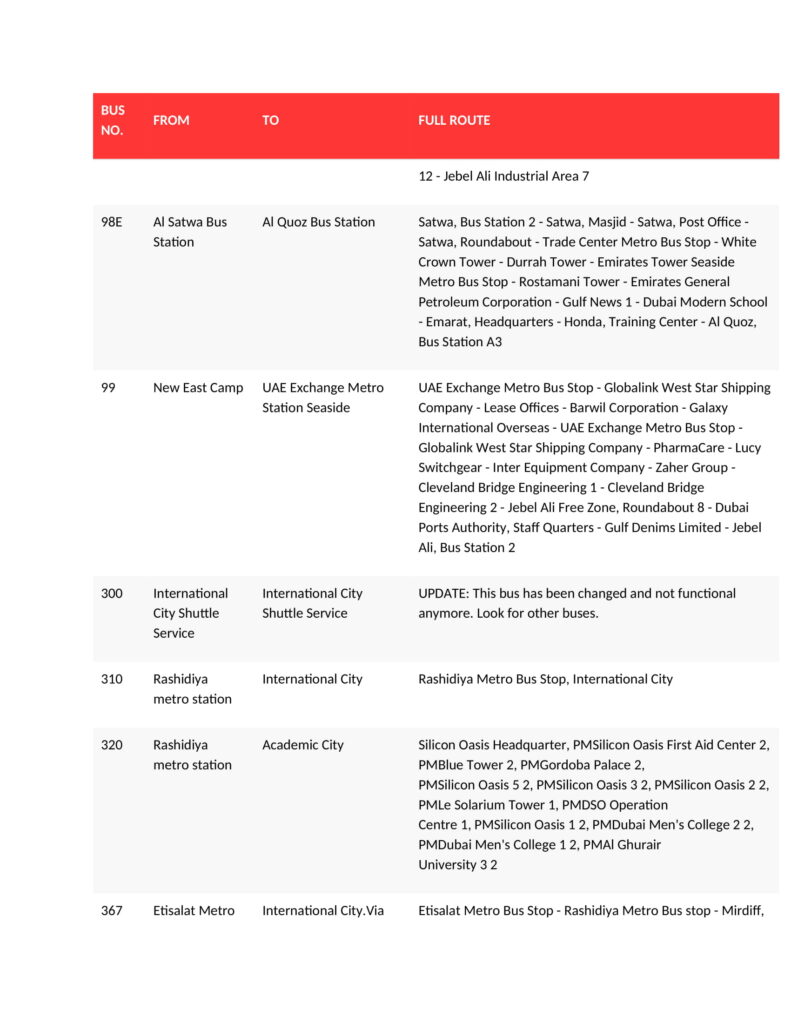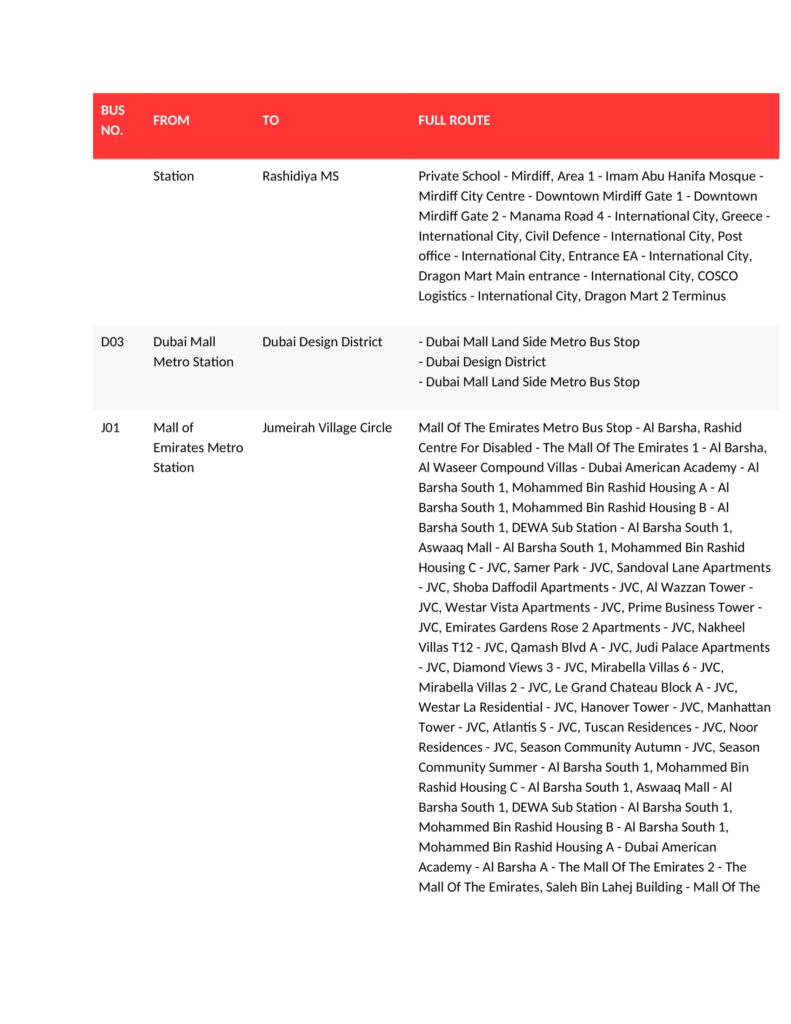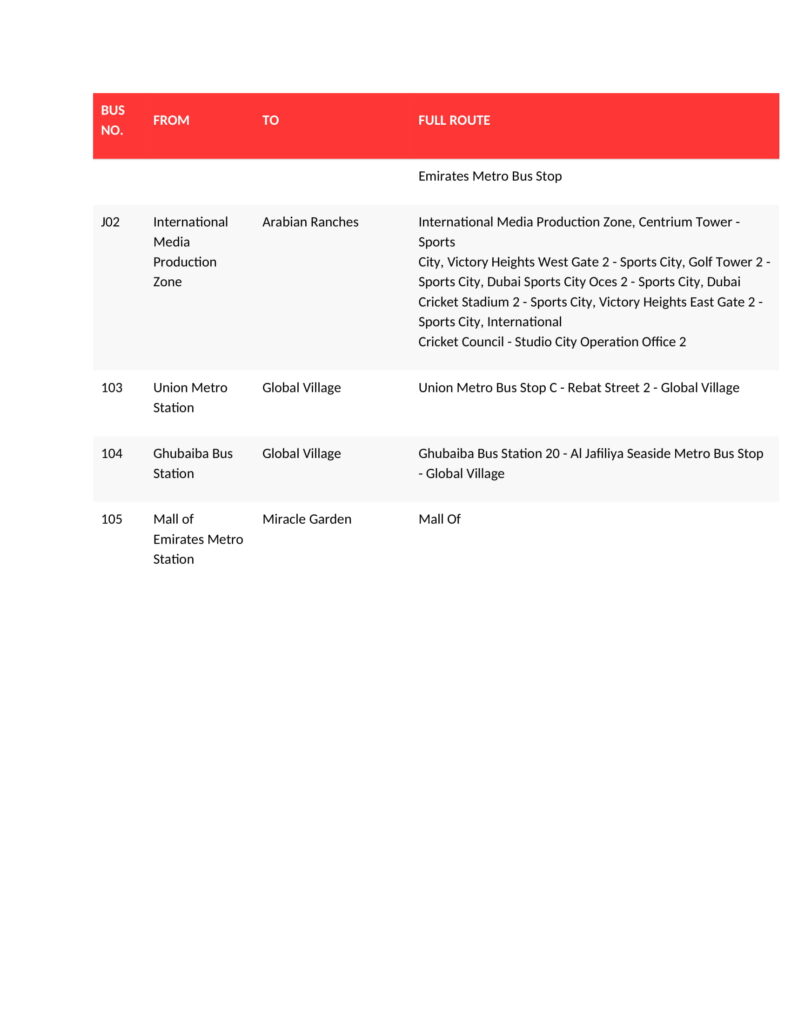 If still, you are unable to find out your required Dubai Bus route, you can visit the official website of the Dubai Bus Service route to check details. Visit Website
Please follow and like us: