Which place has an affordable one-bedroom Rental Apartment in Dubai? Updated 2023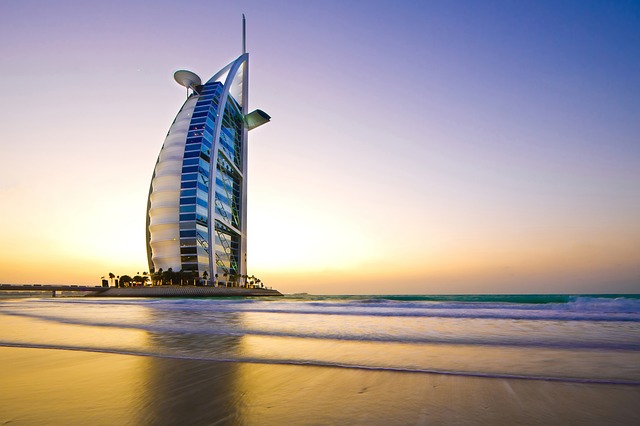 Are you looking for renting a cheap and affordable one-bedroom apartment in Dubai with all the luxuries? You are at the right place where you can find the cheap place to rent an affordable one-bedroom apartment in Dubai for 2021 with all the gesture and luxury. You don't have to search more just have a look below to find out the best place for you according to your taste at under 50k per year.
Here is the list of top five places where you can rent the best affordable one-bedroom in Dubai for 2021 and with an exciting neighborhood.
International City Dubai
International city Is the best place to find an affordable one-bedroom apartment according to your wish at the very lowest price of 45,000 AED per year. International city is the biggest area within the City to accommodate more than 60,000 people where they can stay with the luxurious life they wish for. In international city you will have everything you need near you like the grocery store, restaurants etc. You will also find entertainment places all over there like gym, theatres etc . It also has good transport system. The city also has an event venue there. This is the best place amongst the others on the list to find the best affordable one-bedroom apartment to rent for yourself with all the luxuries you need in your life.
Al Nahda Dubai:
AL Nahda is the second-best place for living at a very affordable price according to your budget per year. It is located between the city of Dubai and Sharjah, that's why it offers you the best residential area at the best price. You can rent an apartment with one bedroom at the lowest price of 50,000 AED in Al Nahda city situated in Dubai.
Jumeirah Village Circle:
Jumeirah village circle is the third best place to have an affordable one-bedroom apartment within your right budget range along with the high standard living community. You can rent an apartment at the lowest price of 65,000 AED while you can have one bedroom apartment for only 50,000 AED per year to live with all the luxurious and well-maintained environment. The best thing about the Jumeirah village circle is that the bedroom apartment is furnished so this is the best place to take advantage of the lowest rental rate with a lot of luxuries and affordability.
Dubai land :
Dubai land has the best living style and enjoyable living at the affordable price of just 54,000 AED per year .
It is also popular for its beauty, enjoyable and beautiful places. If you are looking for the apartment of one bedroom with a quality living style then this place is best for you and highly recommend for singles and couples. If you have your own vehicle or car then this place is perfect for you if you are looking for a one-bedroom apartment.
Al Warqa'a Dubai:
Al Warqa'a is the cheapest place for those who are working hard and earn their living. It's a very reasonable price area for the people who are working there with the lowest price of 54,000 AED comes with a convenient furnished one-bedroom apartment. You will have the cheapest furnished one-bedroom apartment for 50,000 AED per year.
This proves that Dubai is the best place to have a luxurious life with affordable and cheap prices to live with your family or just singles. These places also have apartments available for your families too like two bedrooms, three bedrooms, four bedrooms, and villas. Many new affordable housing schemes projects in Dubai are under development and will be available in the market soon.
The demand for renting an apartment is high in Dubai because Dubai is the most visited place in the world for tourism and business-related activities. Most people from all around the world are working in Dubai for international companies and many just want to explore Dubai and its high rise buildings, property developments, and entertainment sector.
Please follow and like us: