Best Engaging Blog Post Topics:
Drive traffic to your website with these high demand blog topics: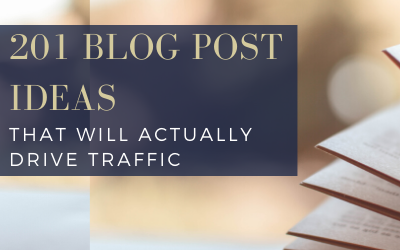 Many authors, website owners, and advertisers face the task of finding the proven blog post ideas that will attract the right kind of readers into your blog.
You are in the right spot if you want to find inspiration on how to develop your best ideas for blogs that will carry your target audience & customers.
By following our ideas stand out in the competition and drive traffic to your blog by exploring unique and fascinating content that gives your readers real value
Let's start:
You can give folks a glimpse of your average day. It is an authentic idea to tell people a little bit about your life and daily activities.
Tell people story that how did you just get started with your career or journey and raise money?
Every brand focuses on strong rules that drive everything that the corporation does. Share the common values that make up the foundation of your brand, so you can have loyal fans for life.
Tell readers about your mission statement. The Mission Statement describes a corporation, an organization, or an individual's objectives and intentions.
Share your objectives for the year and strategy to implement them.
You can examine last year's goals and comment on your performance.
Explain in twenty five years where you see your company.
Sharing about what has been your best piece of advice? How was that benefiting you? This can prove the best blog post idea.
What have you found the most valuable last year? Through means of mutually advantageous blog post ideas such as this one, you and your followers will learn from your experiences.
List your niche with the latest and most informative quotations, because a smartly written piece of knowledge from a well-known person will inspire and empower us at the depths.
Get in contact with influencers and welcome them, either as blog post suggestions or as a radio interview, to express their opinions and experience with your readers.
Provide people with the roadmap for success in the business of your type.
Share some ideas on how to build connections with your team.
Compare your industry with another industry, and you can also show your creativity.
How will your company develop technology in the next ten years?
By sharing the reasons you support and why they are important to you, you can attract the audience.
Compile a list of tested knowledge about your expertise.
Uncover stories that are shocking and motivating from influencers.
Try comparing your brand with a popular role or film.
Build a playlist for your office and explain why you selected every song.
Buffer story? Choose any people from the past with whom you want to work.
What would be the perfect fictional character for your work?
Take a look at your office or workplace.
What about your bag? Show the world what items you rely on every day.
Which sporting events or hobbies can be more effective in your niche?
Give the industry a list of films everybody should see and explain why should they do so?
Tell them what Emoji you like to use and why.
Create your own comic book and do fun in the industry clichés.
Think about writing a personality quiz for your audience and show how personality factors in your niche may be useful.
Do you hear about the marketing blogger? You can also compile a list of your business jokes to make people laugh.
Draw up a list of business experts' top tweets over last year.
Make a list of the top 10 people with the most power in your space.
Share your thoughts on the economic, geographical, or linguistic developments in your industry.
Describe some funny and creative clown costumes that relate to your niche.
Make a new superhero for your niche as well as explain what superpowers they have.
Share ideas on how to work with empathy and appreciation.
It highlights how people in the workplace will boost health.
Compile a list of the top Internet trips for your niche.
Compile a list of your industry's funniest stories.
Gather the most interesting and informative data on your niche.
Illustrate what your business sector can acquire from country music lyrics.
What're your sector's 10 commandments?
Which are your industry's seven big bads?
Bring your top customers to the forefront.
Recently, are there any excellent events in the industry? Represent the highlights to your audience.
Introduction to this year's new goods or services? Give the 411 to the public.
Express the guidelines of your company style.
Describe the reason behind the name or logo of your company.
Have you ever seen people committing the same errors as trying to break into your niche? Start giving them solid advice.
Introduce the people or partners that ever helped you in your business journey. It is a good way to say thanks to them.
Collate your service or product against the competition. If you believe in your service you have to go to seek the big attention of people.
Educate your potential customers with relevant information and guide them with everything they want to know.
Share a list of any event or conference with your audience in which you and your company are participating. Tell the audience what they can expect this year.
Accumulate the top customer attestation and positive reviews about your own product or service.
Admit your mistakes and have the strength to reveal their biggest failures. Share with people what you feel it can help others avoid making the same mistakes.
Invite your readers to ask their questions. So, let your guard down and answer the questions of participants.
What type of skills and qualities do you look at in an employee or partner?
Have you learned the tricks and pros over the years? Share your knowledge freely. it will be very helpful to introduce you as an expert in your field. Build the list of hacks and publishing it is one of the helpful blog post ideas.
Give your readers a helping hand to identify the top 10 best business books.
What blogging tools or other online business tools do you use? What kind of laptop do you prefer?
Reveal the highs and lows of running your business. These kinds of blog post ideas will be refreshing for people and reduce mental health issues.
Make a list of your secret and favorite tools, apps, and websites.
Design a checklist related to your industry. These checklists help to ensure critical tasks are achieved and allow us to focus on the difficult problems.
Share your own developed techniques with your readers. Sharing your knowledge can increase your worth.
Give tips on how to grow their networks and professional connections.
Colligate a list of useful templates. It can help people in search of the best templates web. Templates are valuable tools that help people magnify their hard work.
Make a case study from your last marketing campaign and analyze what went well. Sharing your mistakes could help others avoid a similar mistake.
Make a do's and don'ts article for the audience to identify the opportunities to build a successful career in your industry.
Identify different ways people represent theresume that stands out in your space. Use experience in your space to coach people on the best ways to make their resume stand out across all industries.
Highlight the main features and top skills that will be in demand during the next 10 years in your industry.
Make a collection of interview questions people should ask when interviewing a job. It is the best way to identify the eligible and best hires.
Make a list of some common email that can be used in your industry.
Make a list of 10 hot spots that become hotbeds of innovation for your industry.
Write feedback on a product or service related to your industry. Authentic products and services build trust and could be a breath of fresh air for your readers.
If you get the opportunity to attend an industry event try to share real-time updates directly.
Tell the students what college majors are best? Give them a little direction by highlighting the best courses and programs that help them build the best foundation for their careers.
Which events, conferences, and workshops happening in your industry and why they attend them.
Make the list of most useful keyboard shortcuts that can help people to save their time.
Bookmark the best ultimate resources for your readers.
Recount the history and figures of your industry. Give some history to your readers and how it was developed with the passage of time.
Make a list of best terms and acronyms which you have been used in your profession.
Has SEO changed for your niche in 2020? If you have learned any technique that seems more effective than other people, teaching them could be a way of a lot of profit.
Attach and firmly fix the best YouTube videos about your industry into a post.
Share a survey and highlight the key findings with your readers for a unique take.
Assemble a list of best podcasts about your industry with readers.
Write a list of top facts and statistics with bullets. Spend several hours in researching the important facts and statistics about your industry.
Try to review the top online courses related to your niche to change career or learn something new and help people in the right direction.
Make a list of valuable data of the biggest organized events that have changed your industry.
is something depressing you? Release your frustration in a blog post. Make a case about something you need to change.
Pick a disputed and arguing tweet about your industry and write an authentic reply.
Pen your thoughts down in an open letter. Writing an open letter is a truly powerful move in gathering people.
Are there controversies about your industries. You may be able to finish misconceptions and set the record straight through a series of facts.
Is there any issue that pulling apart your industry? Break into aconversation to express an opinion.
Make your own predictions about your industry and show offwhich came true and which did not.
Have major brands in your space had any misstep? Failures happen even with the most successful person. Try to learn from their blunders.
Write down the biggest scandals and misconceptions in your industry.
Share some comments from bullies clap back and caught them with a witty response.
Write the 5 things you would like to change about your industry. Change a few things that you want to improve about your wish.
Identify the crucial skills in your industry that don't require a college degree. Make a list of the most demanding skills for your industry.
Write about how professionals in your industry can improve their business.
Collect the best inspirational speeches in films related to your field.
Outline the new developments in your business in recent years.
Start writing about your daily schedule.
Underline why skills (not grading) dominate curricula in your industry.
Outline tips on how to write a professional resume.
Select an existing popular blog article of your own, make changes in it, and publish it.
You can make a list of universities that have the most important degrees.
Start writing about cryptocurrency advantages and inconveniences.
The advantages of Blockchain for your sector.
The effectiveness of humbleness and compassion in any profession.
How to relax if you overwork?
How to increase the productivity of your smartphone.
The advantages of smarter wearables for the business expert.
Discuss the unknown facts you have learned from your work.
The importance of structure and presentation for creative ideas.
Write over the most important advice you got from customers.
Argue against the development of organizational clothing rather than professional actors.
Speaking of how breaking down activities will help increase productivity with this blog post concept about your industry.
The utility of templates in your niche for repeating projects.
You could talk about the different tools that your industry finds useful. There may be productivity tools, apps, or devices.
Discuss the significance of decluttering with your audience. Tell people how unnecessary things can greatly make their lives better.
Discuss how grooming can be made individually. You can also dig deeper in order to tell people how to build their own habits and get rid of marketers who trap them.
You can get much attention to release a list of websites that actually helps your audiences to face today's issues.
You can express your opinion on activities that have proved worthless in your industry. This prevents many from falling into classic traps.
Talk about how brands leave people with negative thoughts and feelings.
You can speak on how not all of life requires to focus on deadlines and the significance of enjoying life as it is.
Address the young professionals you have met and their positive and the worst business practices. They can be social or work-related.
Discuss how addiction to social media is true, and how serious depression and anxiety may occur.
Share the story of (smaller) regional business, this can also become a collection of blog article ideas that shines a light on influential figures.
Speak about what you've gained from a few of your favorite films. It is entirely arbitrary, so allow your imagination to lead it in any original direction.
Share a guideline of what people would ask themselves about changing jobs.
Share a simple example of what your readers should do to schedule a holiday in a commonplace one day.
Please ask your industry's leading figures to share their greatest blunder.
Interview somebody who found success in your business recently so you (and your viewing public) can gain something from his/her advice.
Discuss the most incredible advertising campaigns coming from companies in your field.
You should explore how bad relationships impact you and prevent you from becoming a better representation of yourself — both inside and outside an organization.
Speak about which goods and services you have used and why you have over the years been so devoted to them.
You will think about how to spend and how it's a perfect way to better your financial life.
Discuss the most incredible experiences whatever you've started learning from it.
Discuss the mobile phone and computer applications that make the most profitable to you. These can include applications for remembrance, exercise, or hotel reservations.
List the emerging underserved technical knowledge.
Converse about the best tools containing the latest information.
Discuss how blogging can assist you as well as your audience to create an emotional connection.
Write down why a simple, uncomplicated, and elegant wardrobe could save time, clear insecurity, and always feel awesome.
Marie Kondo's success is exposing and her strategies for de-cutting your rooms (can, if you build with the blog post concept, also be extended to a wide variety of other aspects of your readers' lives.
Speak in a sequence about many of your favorite bloggers/vloggers.
Discuss how data-warehousing & processing a lot of data have given a real insight into your industry.
Tell your readers why therapy is useful for everyone – irrespective of whether or not people face personal or professional difficulties and how we can get the positive effects.
List five people, whether they are leaders or startups, whom you find deserving of admiration in your industry.
Express what you think is most important in a leader.
Speak about your interests in keeping you happy and their value.
With this blog postal idea, serve your audience a highly-specific demographic that reaches the under-served society that needs help.
Speak about your characteristics which always inspired your employers, and also why they supported you during work interviews in your industry.
Practices in the industry which favored less skilled and highly charismatic people.
Consider writing a thorough look at a recent podcast show. A blog article on the best cloud-based encryption tools.
A blog post on the best online VPN services.
It is organic to write about some encrypted communications apps because the demand for such products and techniques is on the rise.
Talk about the preferred security of laptops by Edward Snowden.
Your smartphone or tablet's best photo editing software.
Speak about the Podcasts you like.
Discuss smartphones with the highest value out below $500.
Enlist essential elements of clothing every woman should have in their cupboard.
Enlist essential elements of clothing every man should have in their cupboard.
How to put a perfect Shaving Kit together.
How to put a great make-up Kit together.
Make a list of best travel applications to help you figure out your next journey.
Mention the significance of certain accessories of fashion.
Give a comparison among the 3 voice assistants (Siri, Alexa, Google Assistant).
Give a comparison of new and old Smartphone Model and their pros and cons.
List the five laptops with the best battery life.
Discuss Rabbit and how it is useful for us.
Everybody should know about basic first aid skills. Write a blog on it to spread awareness and attract the audience too.
Microsoft Office is no doubt is the best application but it costs too much. Discuss the best alternative options that can do some things.
Enlist some essential home repair skills that everyone should learn.
Speak about certain savings apps that can improve the spending habits of students and young adults.
Nearly everybody is looking today for reviews before purchasing electronics. Suggest the unbiased coverage of your favorite technology reviewers.
You can suggest websites for people who are not interested in video and would like full (written) analysis of their electronics.
Suggest email customers who do the job without too much customization — or who have greater customizability extension support.
Tell the common extensions of Gmail, such as ActiveInbox, Boomerang, Checker Plus, and how to better make the most efficient emailer of those devices.
Make a post on Your Childhood Favorite TV shows.
Make a post on an old TV show that everybody should watch
Write an article about classical films that have changed cinema.
Write a post on 5 of the top picture winners to whom nobody remembers.
Write about ten things that people could do to reduce global warming on their own.
Start writing what you learned in close relationships to value the most.
Find the best services of the Internet & why you have decided on one.
List 5 Fantastic tools (Photoshop, Pixlr Illustrator, and more) for graphic artists.
Recommendations that will enhance over time human health.
Mention 5 things that people can do to support their culture in their lives.
Enlist ten media player applications for Windows & Mac.
List 5 great fragrance brands to be tried by everyone.
Write about the significance of Penmanship.
List the top 4-5 digital watches you tried to wear.
Write about 5 rookie errors that you made as a new worker.
Make a list of five things that you can do to get a positive impression in the office.
Talk about the goals & subjective benefits of having a domestic animal.
Write about five great backpacks you tried and why you stick to one.
Describe 5 fantastic professional wireless ear-buds.
Talk about the hiring trends of the industry.
Feel free to opt any of the above ideas about bog posts and drive more traffic.
Please follow and like us: